Matthew Beckham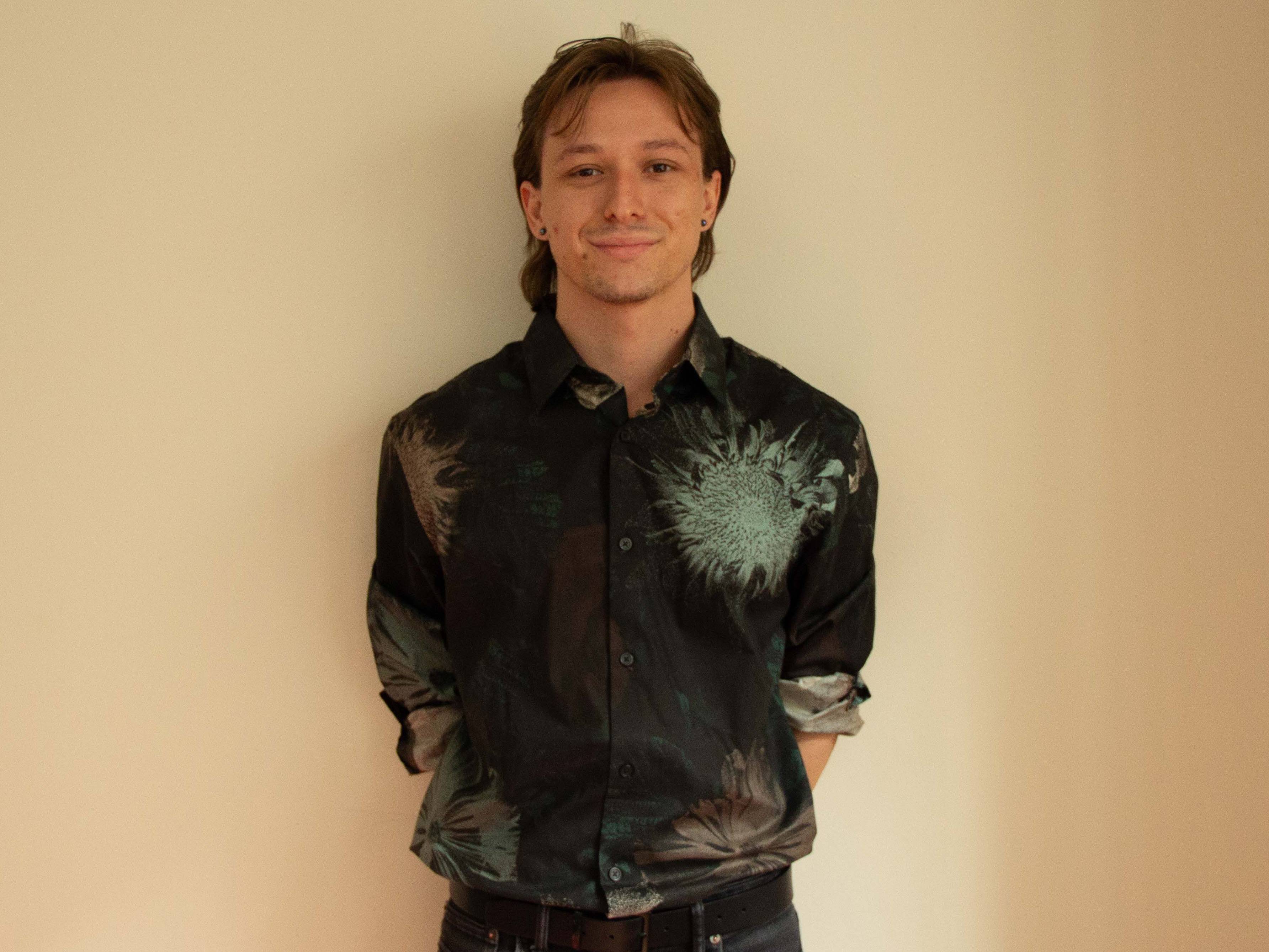 I'm currently working with Dr. Kelemen on the topics of metacognition, judgement of learning, and the manipulation of theories of intelligence for my thesis project. This has relevance to developmental and learning environments like education or the workplace. I'm also interested in further exploring the domains of positive psychology, personality psychology, sociology, and other domains of cognition, memory and learning. My positive and personality psychology interests go hand in hand as I'm interested in how our environments, roles and personalities influence our day to day and well-being in various spaces. I hope to develop a comprehensive personality assessment to allow self-growth and fulfillment through the achievement of goals or the relationship with the self and others. Following my Master's at Texas State, I'm interested in private, nonacademic research or industrial organization psychology to initiate my career but may continue my education in clinical psychology through the lens of positive and personality psychology if I see fit.
Mentor: Dr. William Kelemen
Jaden Brown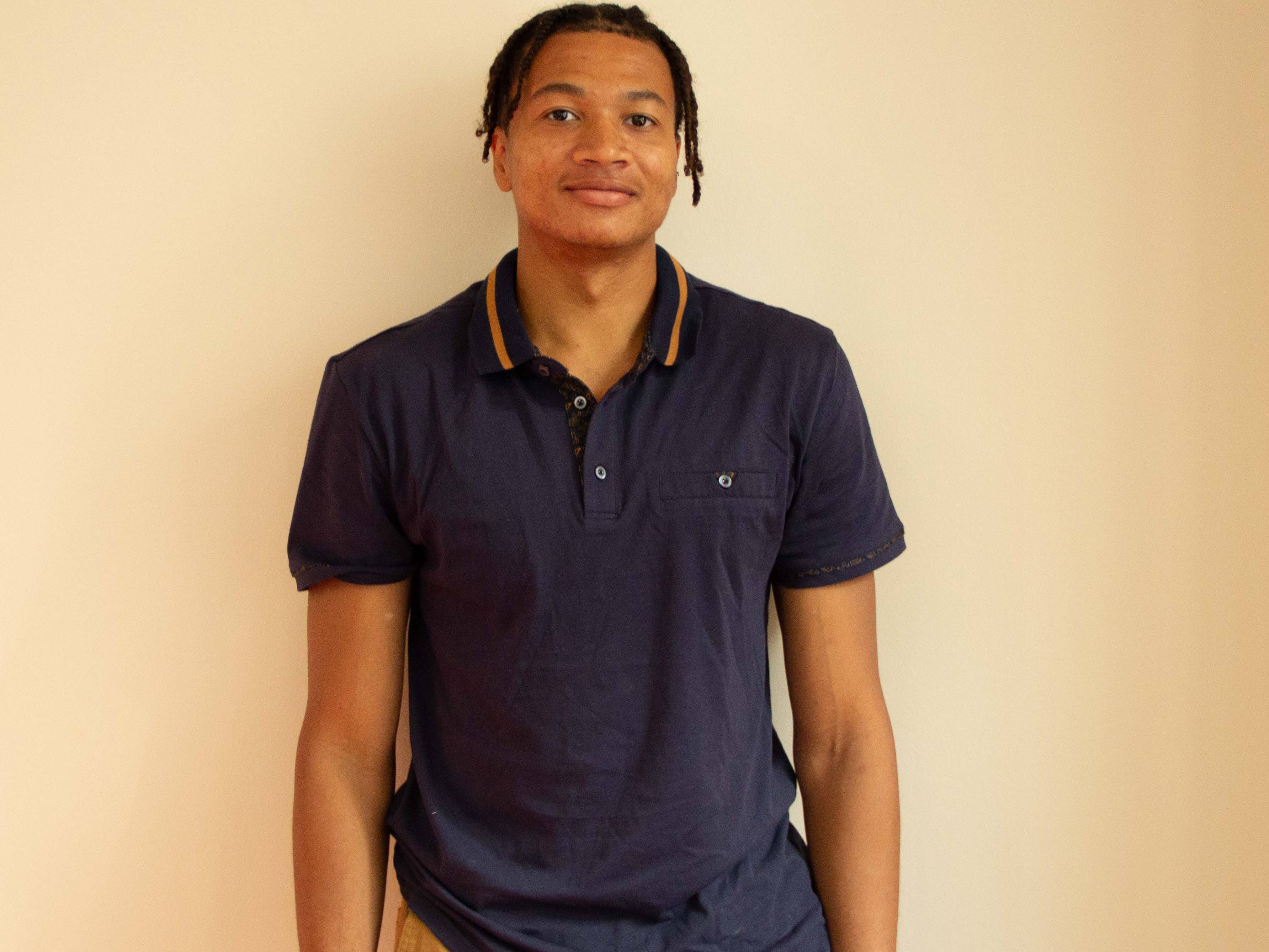 My research interests are multidisciplinary, lying in the realms of social psychology and cognitive psychology. Being a member of a minority community that stigmatizes psychology and mental health behavior, I became interested in the field of social psychology, specifically the psychology of culture. My desire is to study cultural factors such as race, prosocial behavior, and ethnocultural empathy in order to gain a deeper understanding of psychological differences between people of multiple cultures and to promote mental health by rewriting narratives about stigma within minority cultures. Additionally, I am interested in merging cultural studies with cognitive psychology to study how cognitive factors, such as perception, memory, problem-solving, and language, differ across populations of different cultures as they navigate the world in terms of their behaviors and cognitive processes. Ultimately as a researcher, I would like to conduct research that is more inclusive of underrepresented communities, contributes to the growth of the literature, and promotes mental health among minorities. To gain a deeper understanding of culture and cognition, I plan to pursue a PhD after finishing my Master's at Texas State.
Mentor: Dr. Crystal Oberle
Regan Christian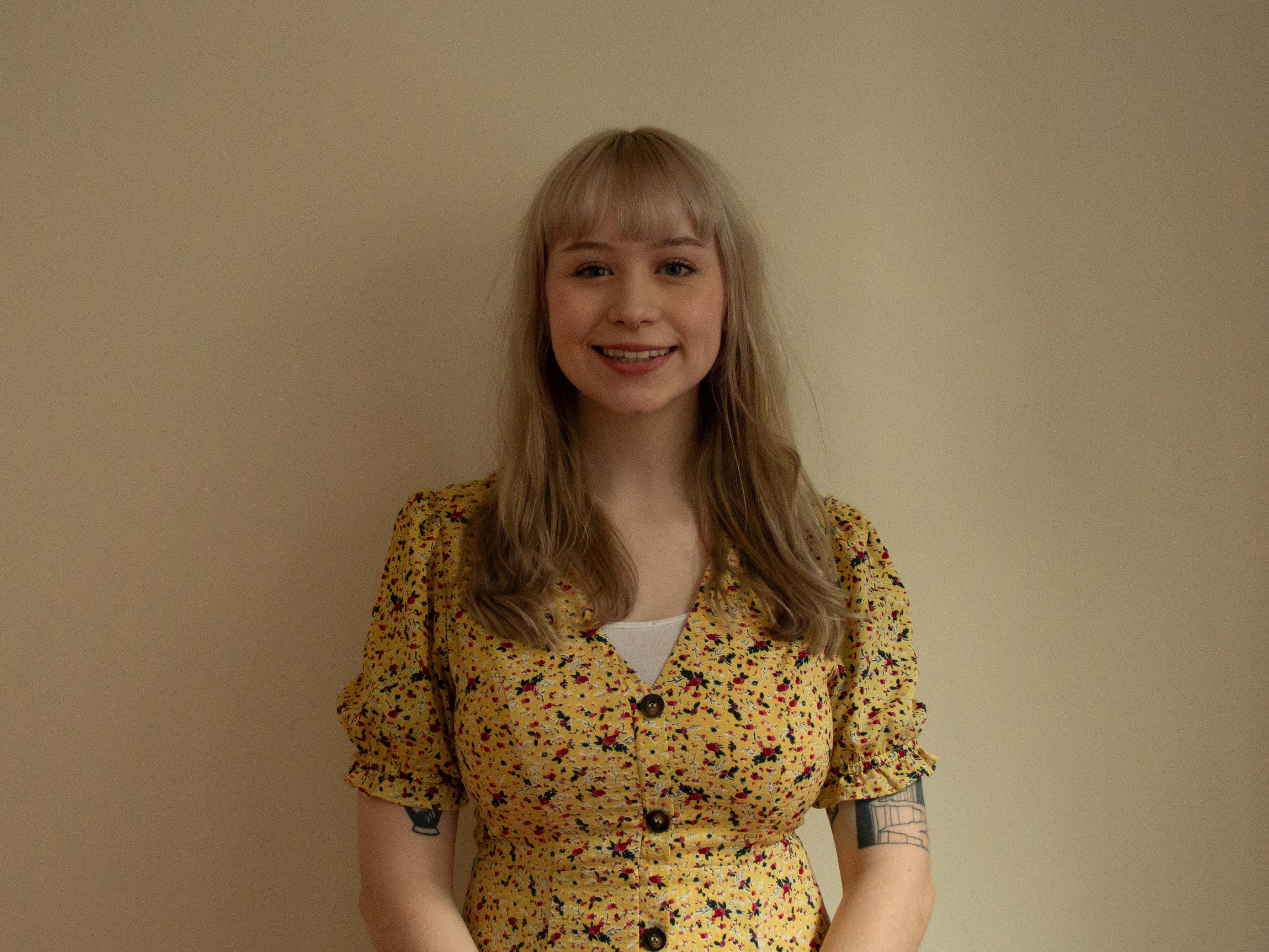 My research interests are within the domains of cognitive neuroscience and cognitive psychology. More specifically, I am interested in the relationship between sleep and memory, as well as how emotion and trauma are associated with memory processes. I want to investigate how the emotional characteristics of experiences influence what information is remembered, how vividly information is remembered, and the role of sleep in emotional memory consolidation. I am also interested in studying Complex Posttraumatic Stress Disorder (C-PTSD) and its sleep-related and cognitive symptoms, including nightmares, insomnia, changes to attention, threat perception, and memory impairment. After completing the Master of Arts in Psychological Research program at Texas State University, I plan on pursuing a PhD in Behavioral Science with a focus on either cognitive neuroscience or cognitive psychology. I hope to produce research that informs clinical treatment methods for trauma disorders and furthers our understanding of emotional memory processes.
Mentor: Dr. Carmen Westerberg
Cristian Curran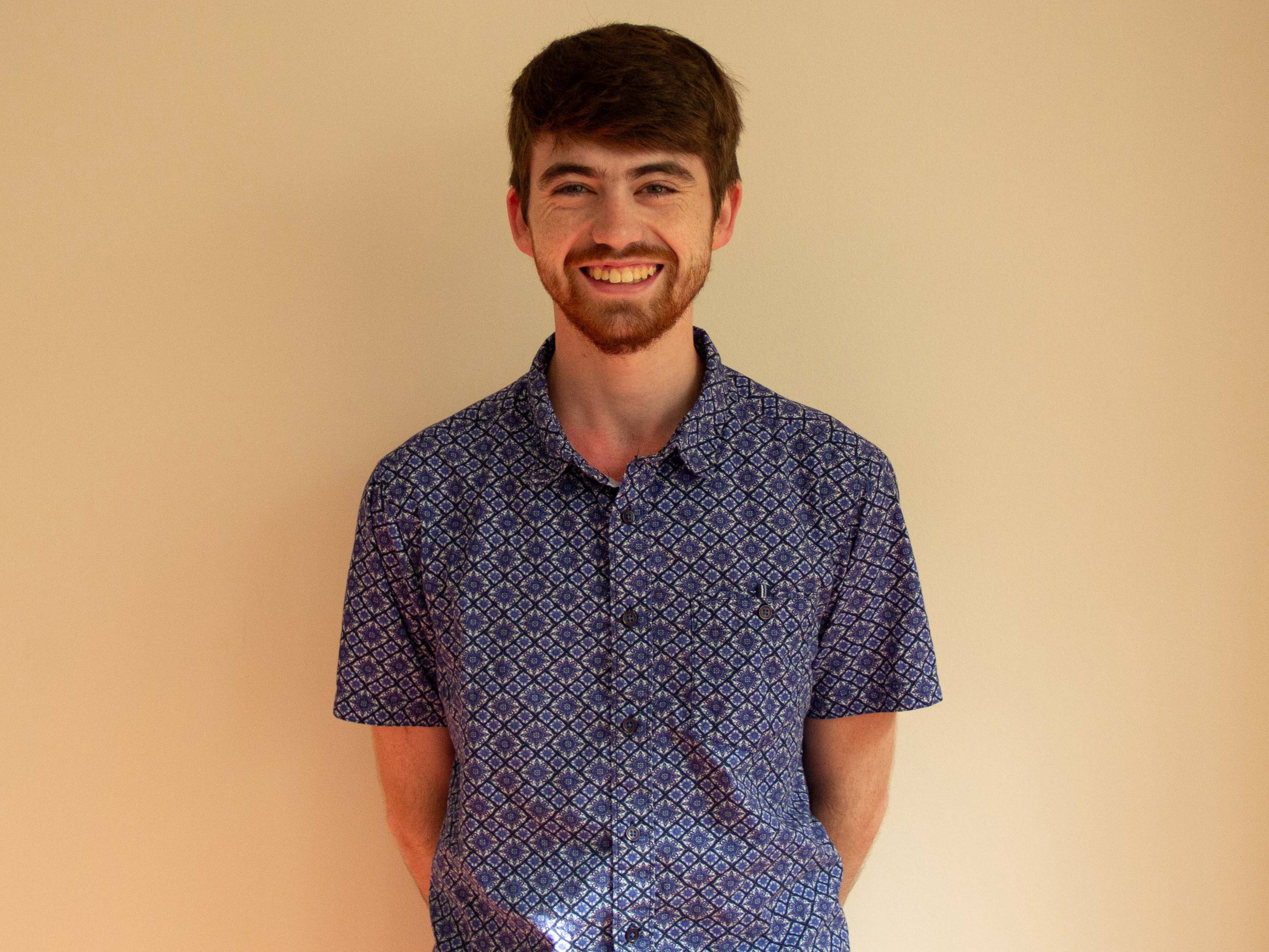 Broadly speaking, I am most interested in clinical and cognitive psychology. My thesis will explore the role that different psychological disorders play on creative divergent and convergent thinking, particularly in OCD and ADHD. Specifically, I am interested in how aspects of these disorders, such as impaired response inhibition in ADHD, influence how people perform on different assessments of creativity. Other research interests of mine include exploring innovative treatments for depression including psilocybin-based therapy and its efficacy in reducing depressive symptoms long-term, as well as studying psycholinguistics—particularly cognitive differences between bilinguals/polyglots and monolinguals. Ultimately, after completing the master's program here at Texas State, I would like pursue a Ph.D. in clinical psychology and work at a practice or perhaps even open my own practice down the road. I am also interested in working in research and academia if such an opportunity presents itself.
Mentor: Dr. Amitai Abramovitch
Yamileth De Leon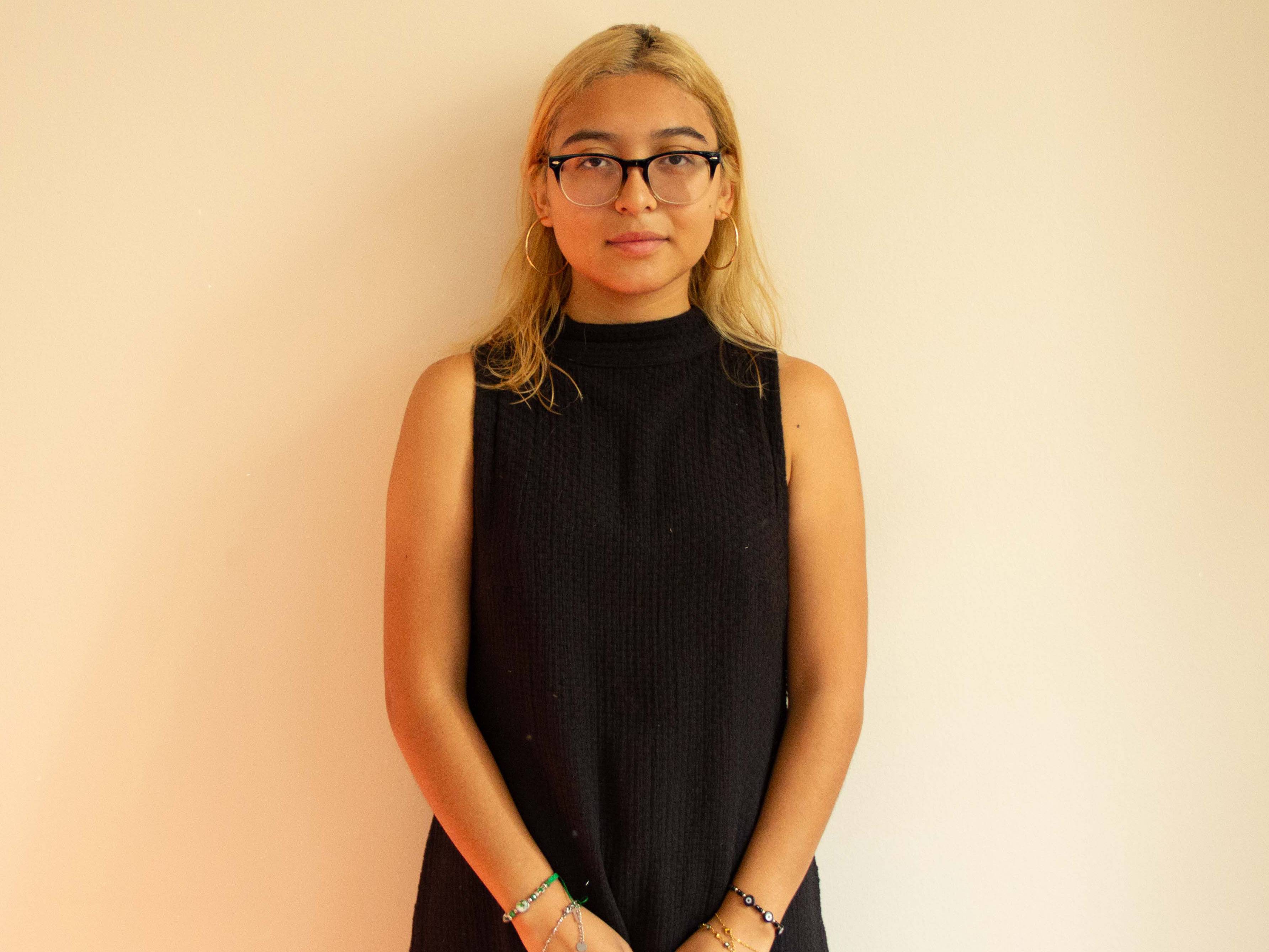 My primary research interests fall within social psychology, cross-cultural psychology, and health psychology. I am broadly interested in first and second-generation familial relationships and how intergenerational trauma affects those relationships across different cultures. Additionally, I am interested in how culture affects health in Hispanic/Latino families and why certain healing practices are more widely trusted than professional medical care. I am highly interested in working with young adult to elderly populations, as they are less represented within intergenerational trauma literature compared to research with children in the topic. I strive to include underrepresented communities in my current and future work and cultivate a better understanding of cultural impacts on these communities. Once I complete the Master of Arts in Psychological Research program here at Texas State, I aim to continue graduate school in order to receive a PhD in Psychology. My goal is to continue in academia and contribute to the growing body of literature in cultural, social, and health psychology. Additionally, I would also like to pursue teaching research psychology as I want to teach future academics!
Mentor: Dr. Jennifer Clegg
Amanda Garcia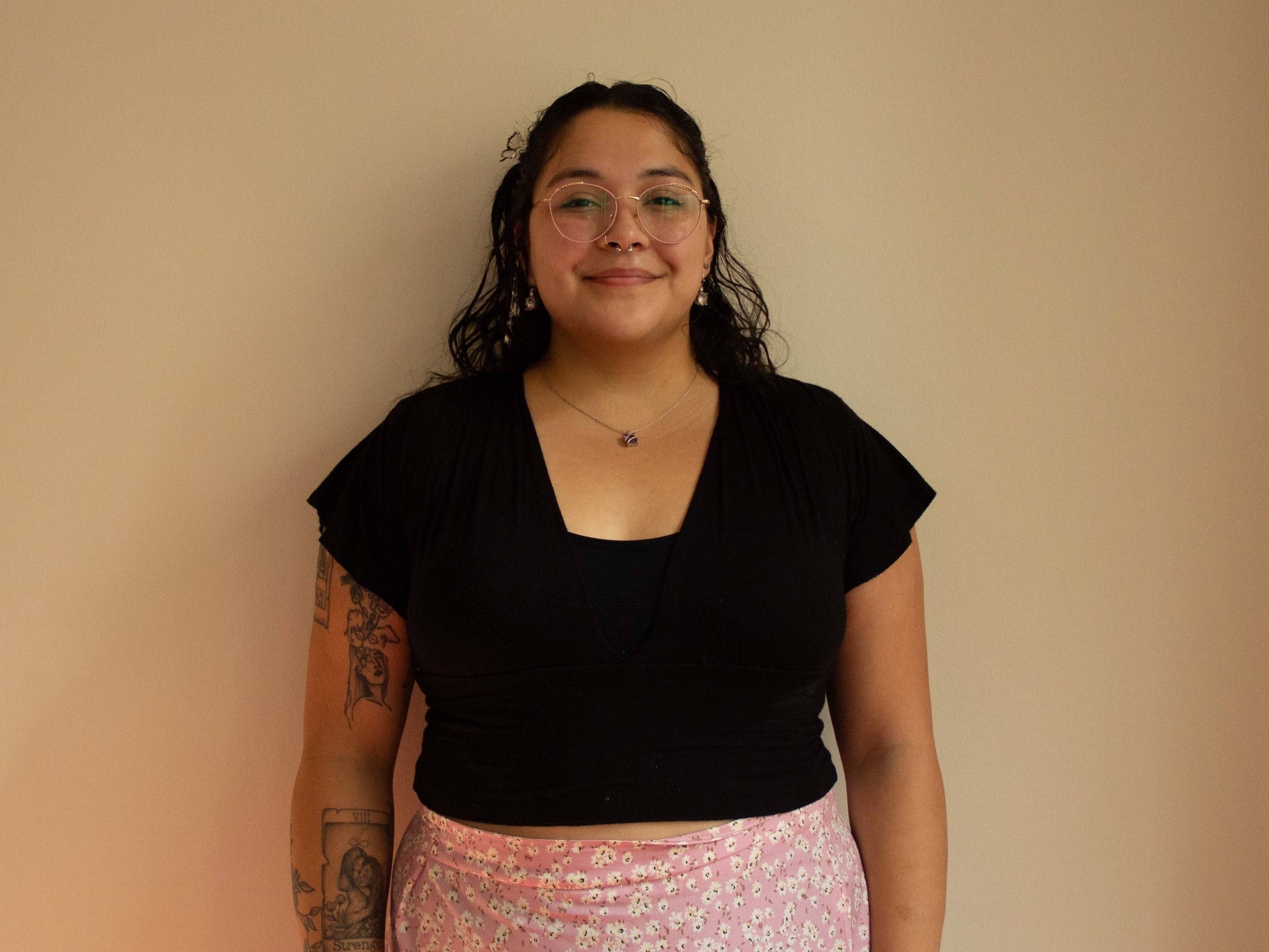 My research interest focuses on the stigma surrounding mental illness within the Hispanic community. I aim to research how culture and ethnicity impact the stigma surrounding mental illness treatment in this specific demographic. This research is part of my broader goal of contributing to the field of psychology, either as a psychotherapist or a college professor. I hope to get into a clinical Ph.D. program after finishing my current master's program. I am currently receiving guidance and mentorship from Dr. Mendez, who has a strong background in psychology and research. Dr. Mendez has a Ph.D. in Psychology at the University of Texas at Austin. He wrote his dissertation on the creation of heroic characters and completed his postdoctoral at Harvard Medical School. His current studies are focused on empathy towards immigrant children, and he may be interested in continuing his research on heroic characters.
Mentor: Dr. Roque Mendez
Taylor Garcia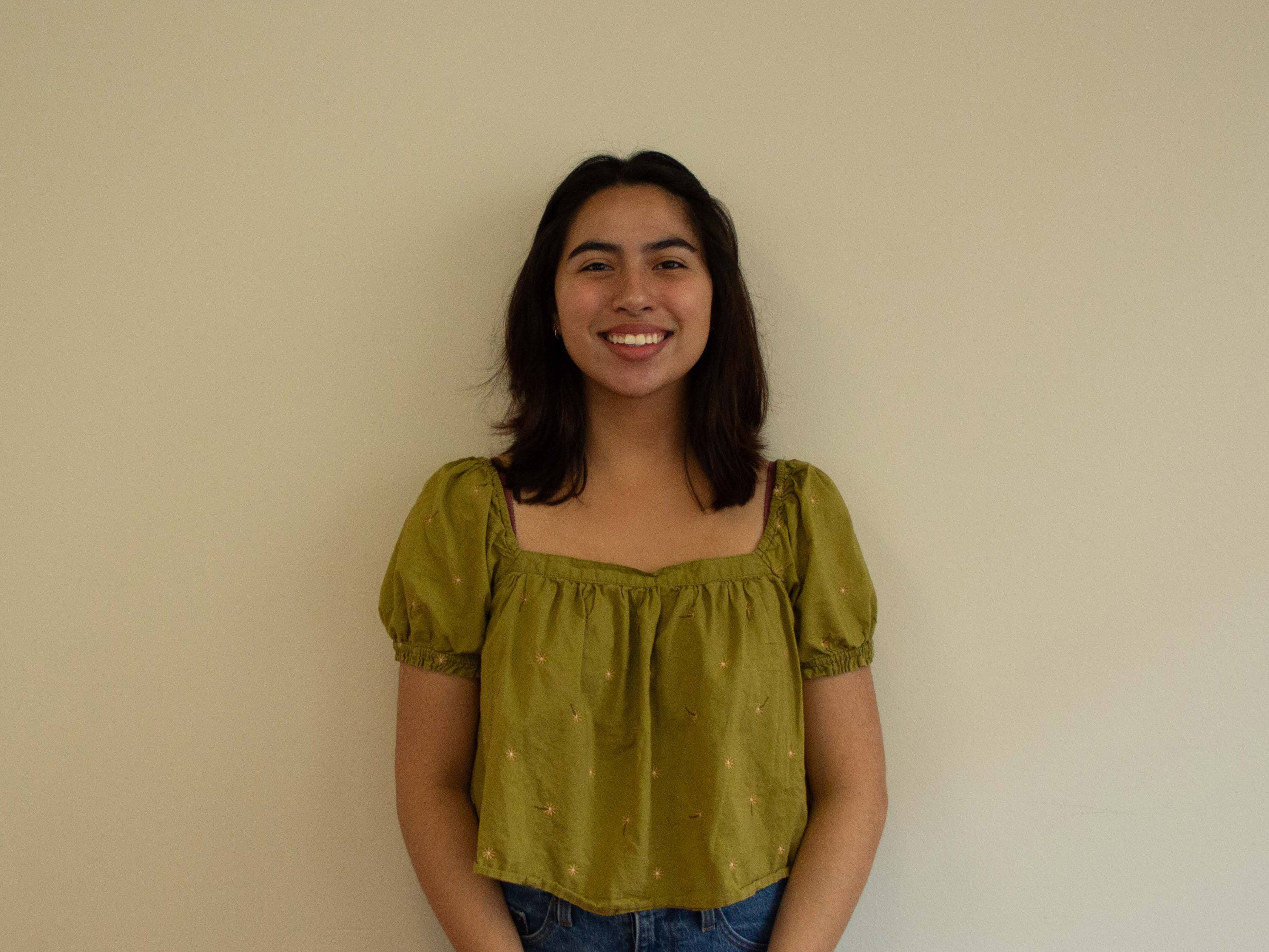 My research interests are in human behavior within the context of social psychology. I am interested in the cognitive processes and mechanisms that influence our thoughts, emotions, and actions when we engage with others. I aim to explore multiple topics, including social perception, prejudice and stereotyping, empathy, prosocial behavior, and the dynamics of group decision-making. A specific area I am interested in revolves around understanding the formation and impact of stereotypes and biases. I aim to research the cognitive and societal factors that contribute to the development of stereotypes, and the consequences these biases have on intergroup relationships and individual well-being. Thus, I hope to contribute to the development of interventions that can mitigate the harmful effects of such biases and promote inclusivity and understanding. Additionally, I am interested in the dynamics of cooperation and competition within social groups and want to investigate how societal and cultural influences impact individual behavior and identity. By examining the intersection of culture, social norms, and individual decision-making, I want to explain how culture can shape beliefs, attitudes, and behaviors. My goal in the MAPR program is to gain knowledge of these aspects of social psychology, to contribute a better understanding of the human experience, and to facilitate positive changes in how we relate to one another in society. Furthermore, after the completion of the program I plan to seek a Ph.D. in Psychology, to then teach and expand others' knowledge in the field and application to real-world challenges.
Mentor: Dr. Roque Mendez
Fabian Gonzalez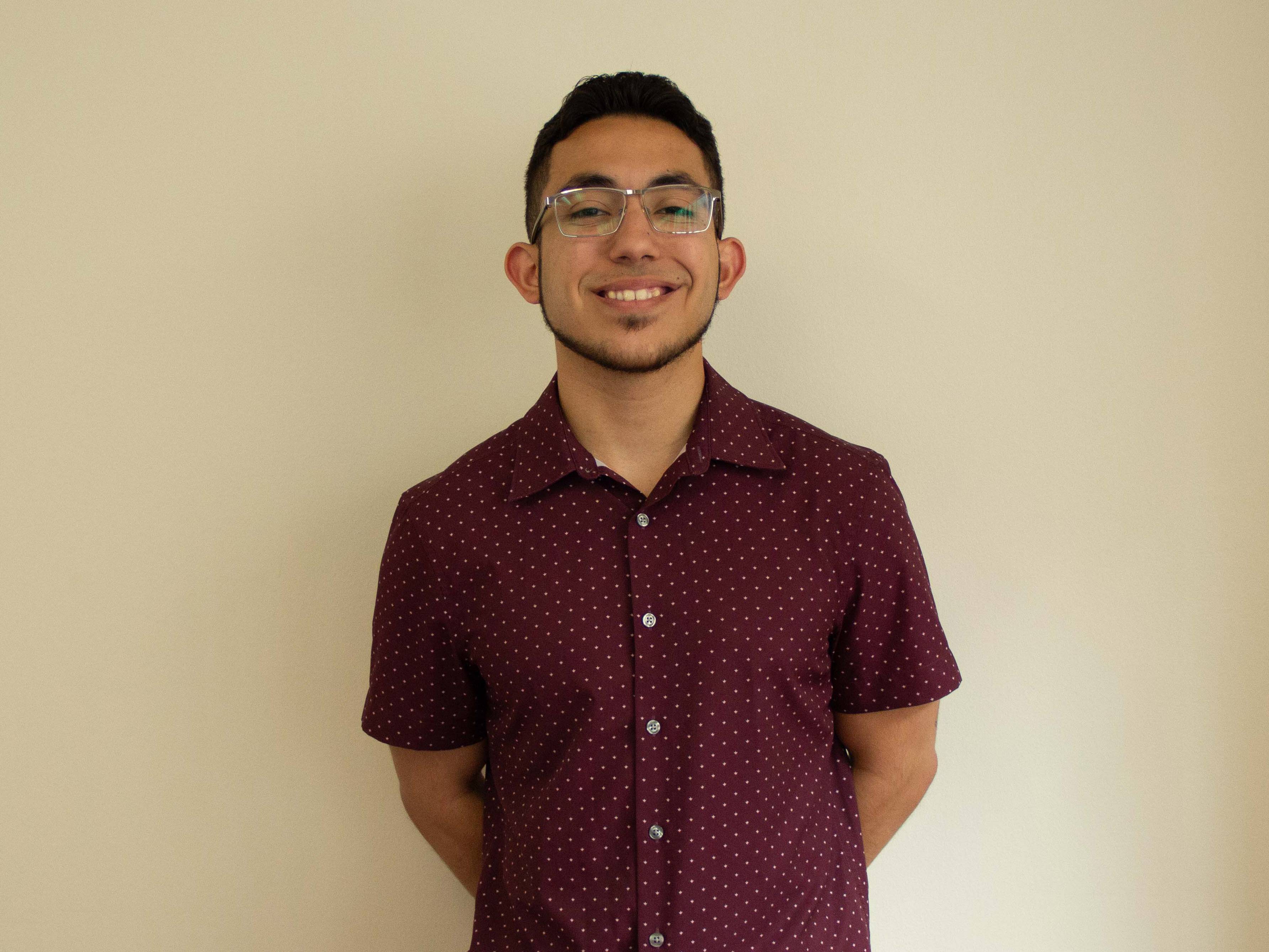 Forensic psychology is the general area of my research interests, but specifically within this realm, I am interested in emotion recognition and the issue of recidivism and how it intersects with mental illness. For studying emotion recognition, I plan to do this with Dr. Mendez within one of his studies that assesses how adequate people are at reading others' emotions based on facial recognition and personality traits of the participant. On the topic of recidivism, my interest in it stems from the significant burden it poses for the criminal legal system, society as a whole, and the individuals who are recycled over and over again within the system. A major contributing factor to recidivism rates is high rates of mental illness that go unrecognized and untreated, which perpetuates the cycle of needing treatment but being locked up instead. Therefore, I aspire to pursue a career where I can help alleviate this burden by playing a role in the move to restorative justice practices that focus on fixing the problem, rather than locking problems away for individuals to deal with them for the rest of their lives.
Mentor: Dr. Roque Mendez
Stephanie Hammett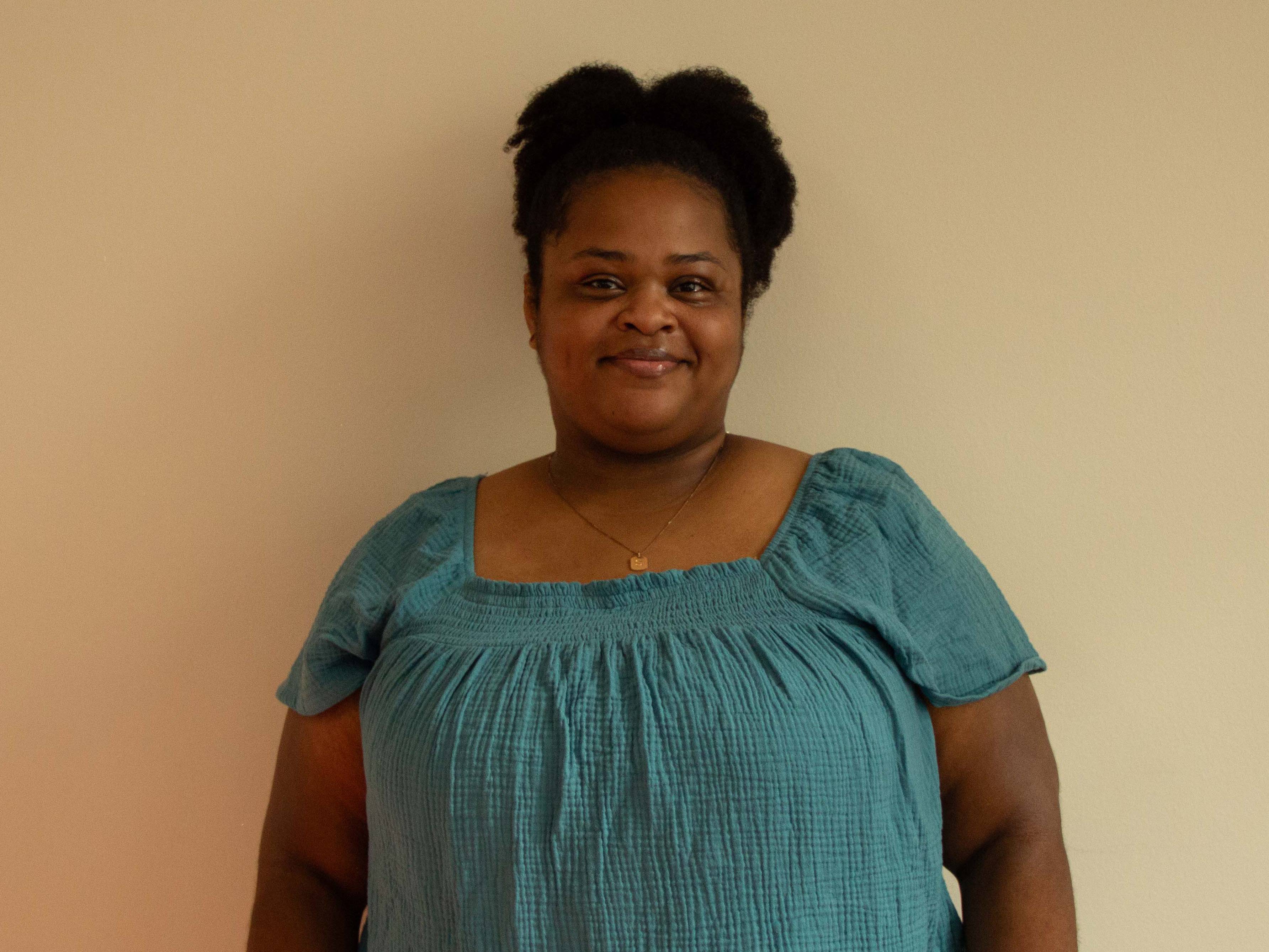 My research interests include psychological development across a lifespan. Children specifically interest me because I would like to learn more about how adults develop certain conditions, and these issues almost always begin during childhood. I am also interested in the more clinical side of things, specifically psychopathology in children and adults. Mental illness is something I studied as an undergrad and it really piqued my interest. I'd love to do more work in that realm in the future. My mentor, Dr. Warnell, is very accommodating to my clinical interests as well. Her work in psychology focusing on development in children aligns closely with my current interests. I have decided against doing a thesis. Instead, I am planning on entering the workforce directly after this program.
My future academic goal is to complete my degree for the MAPR program! I want to network more to get ideas of what people have done with similar degrees to mine and broaden my horizons. After completing the program, I am not 100% on the specific job I want. I may apply for work at a university in the research department. Social work may be in my future because I do want to have a meaningful impact on someone's life if I can.
Mentor: Dr. Katherine Warnell
Madelynn Henson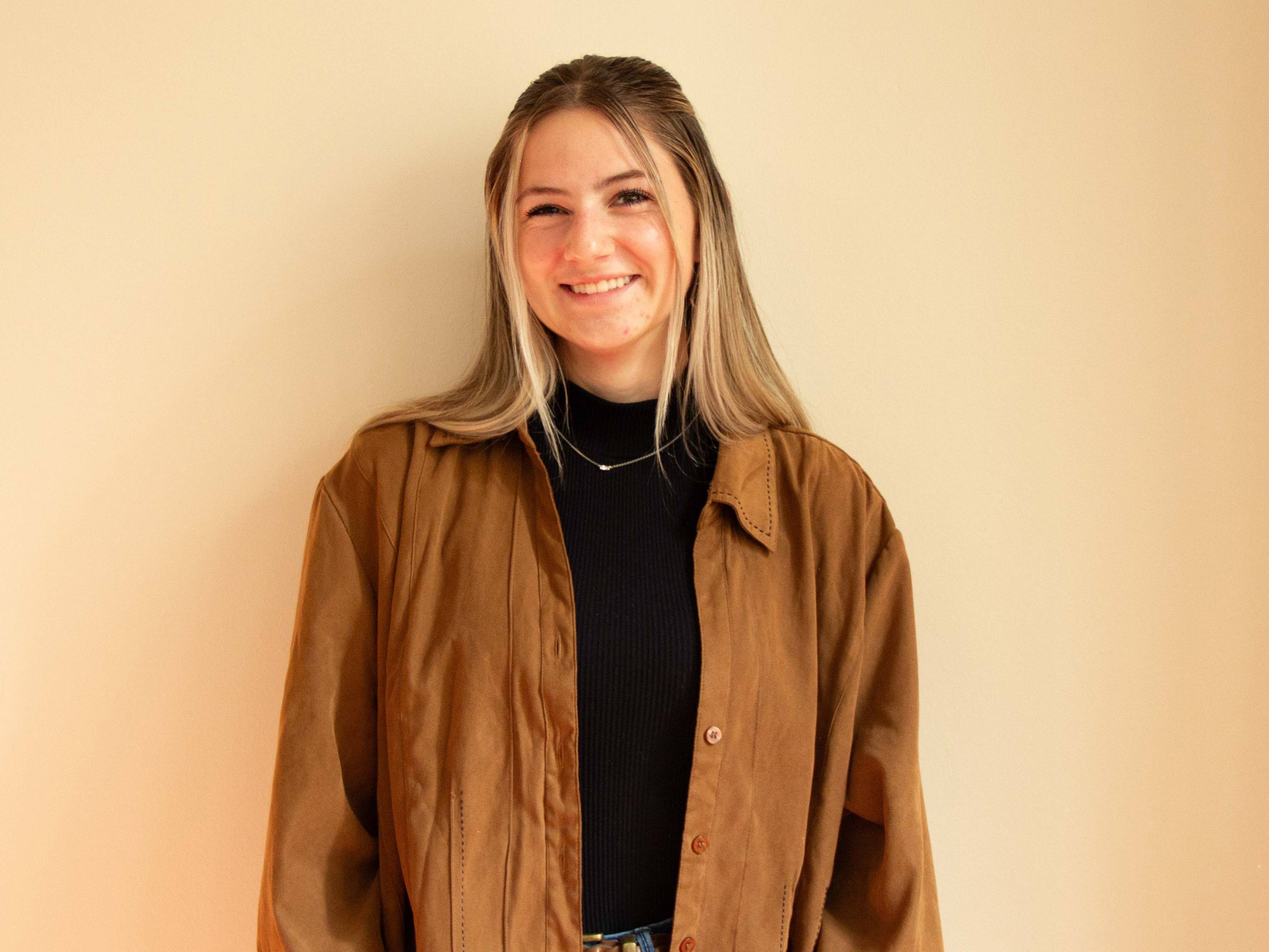 My academic focus lies at the intersection of clinical, developmental, and abnormal child psychology. In particular, I am fascinated with how disruptions affect the developmental structure of an adolescent's brain, and how the natural brain process, along with therapy, make developmental corrections. Alongside my interest in neurological child development, another research goal of mine is studying how parental-attachment styles influence childhood social fluency, especially in the context of anxiety disorders. As mental health awareness persists in the media, the prevalence of psychological disorders (such as anxiety) rises. I aim to explore actionable insights for caregivers to foster secure social fluency in children. These topics pique my interest because a long-term goal of mine is becoming a clinical child psychologist with a specialization in childhood trauma. Upon completion of the Masters of Arts in Psychological Research at Texas State, you will see me earning my PhD in cognitive psychology. I have chosen to pursue an academic career in child psychology because I believe children, now more than ever, need accurate research regarding neurological and social development to create a positive impact on their lives.
Mentor: Dr. Katherine Warnell
McKenna Hildebrandt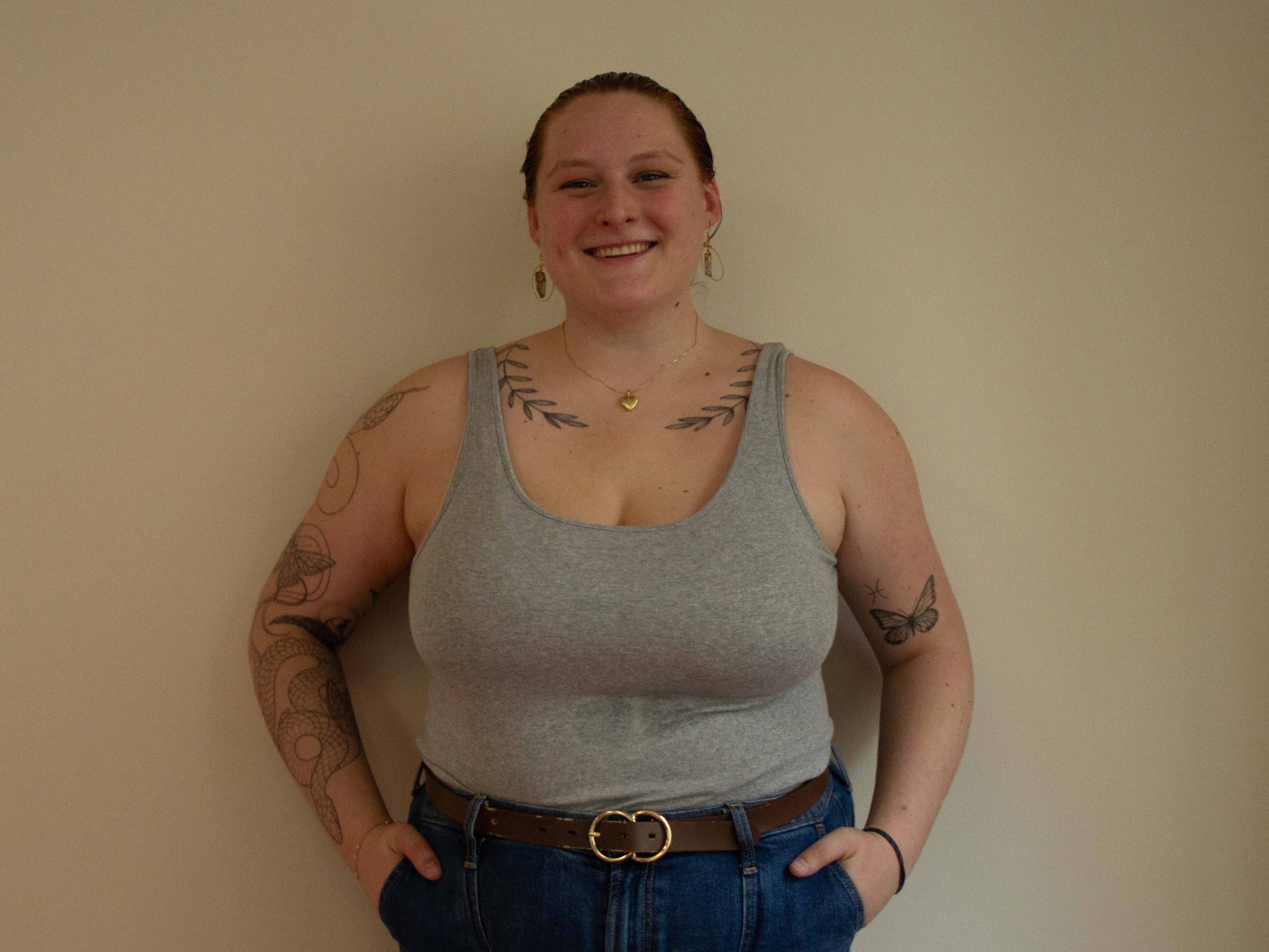 Broadly speaking, my research interests lie within the spaces of Psychology of Human Sexuality and Romantic Relationships. My primary focus during my Masters at Texas State University is looking at the use of pornography (audio, video, and/or literature) and its influence on relationships and their likelihood of persisting. A few other interests include BDSM/kink and its role in satisfaction, communication, and relationship roles. I also want to look at building on research related to Relational and Sexual Satisfaction, particularly among women. As well, I'm interested in pregnancy and how sexuality and roles related to it can influence the process of pregnancy, birth, and motherhood thereafter. These topics I find really valuable to our lives and very important because in our society, we tend to overlook these important topics because they are "taboo". These research interests are valuable to gain insight into how we build and maintain romantic and sexual relationships, as well as highlighting areas of sexuality that are not commonly studied. My ultimate goal is to build on the ever-growing body of research looking at sex and relationships, to hopefully break the norm of these being "taboo" topics. This will ultimately help couples, as well as individuals, to understand how to better their own sexuality and relationships, as well as to maintain those goals once they have them. I will work to make sure that my research is available to the public so that I can help those looking to find the information they need to help their own relational and sexual needs flourish. After my Masters, I plan to pursue a PhD in Social Psychology to become a successful professor and researcher, working to add to the growing body of research in the specific area of human sexuality and relationships.
Mentor: Dr. Rhonda Balzarini
Hannah Johnson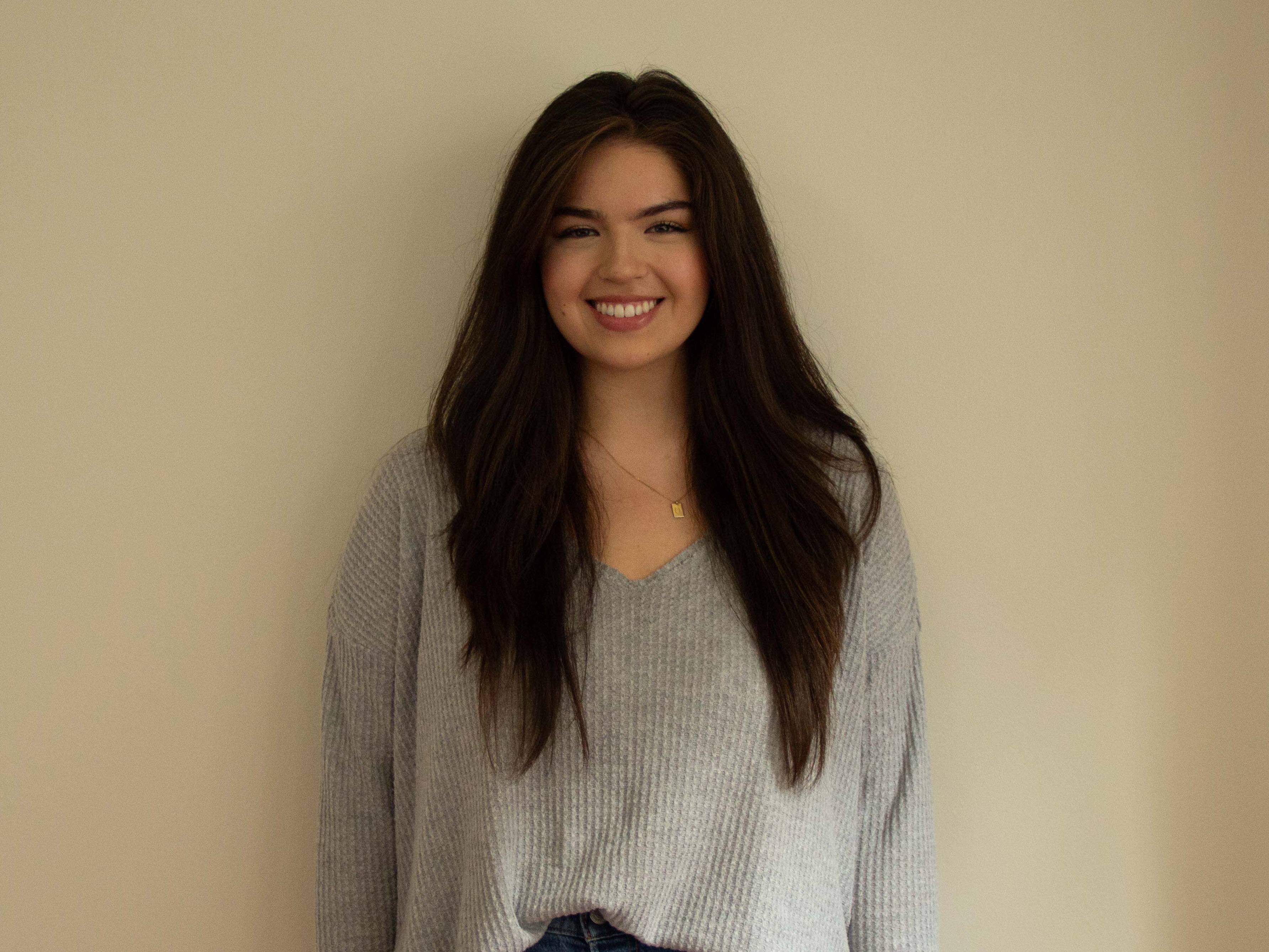 Broadly, my research interests are in clinical and health psychology. Within these specialties, I am most interested in the aging process of older adults and how they relate to psychopathology and healthcare practices. More specifically, I am interested in advancing my understanding of anxiety disorders, personality disorders, and depressive disorders with the aim of improving the quality of life in older adults, as well as their interactions with the healthcare system. For my thesis, I plan to examine patient satisfaction and willingness in older adults and college students regarding telemedicine. My hopes are that my thesis and future research provides healthcare professionals insight on patient perceptions. Upon completion of my master's degree in Psychological Research, I plan to obtain my Ph.D. in Clinical Psychology in pursuit of a career as a licensed clinical psychologist. Additionally, I hope to work in academia as a professor where I will continue my research surrounding these topics.
Mentor: Dr. Kelly Haskard-Zolnierek
Taehoon (Anthony) Kang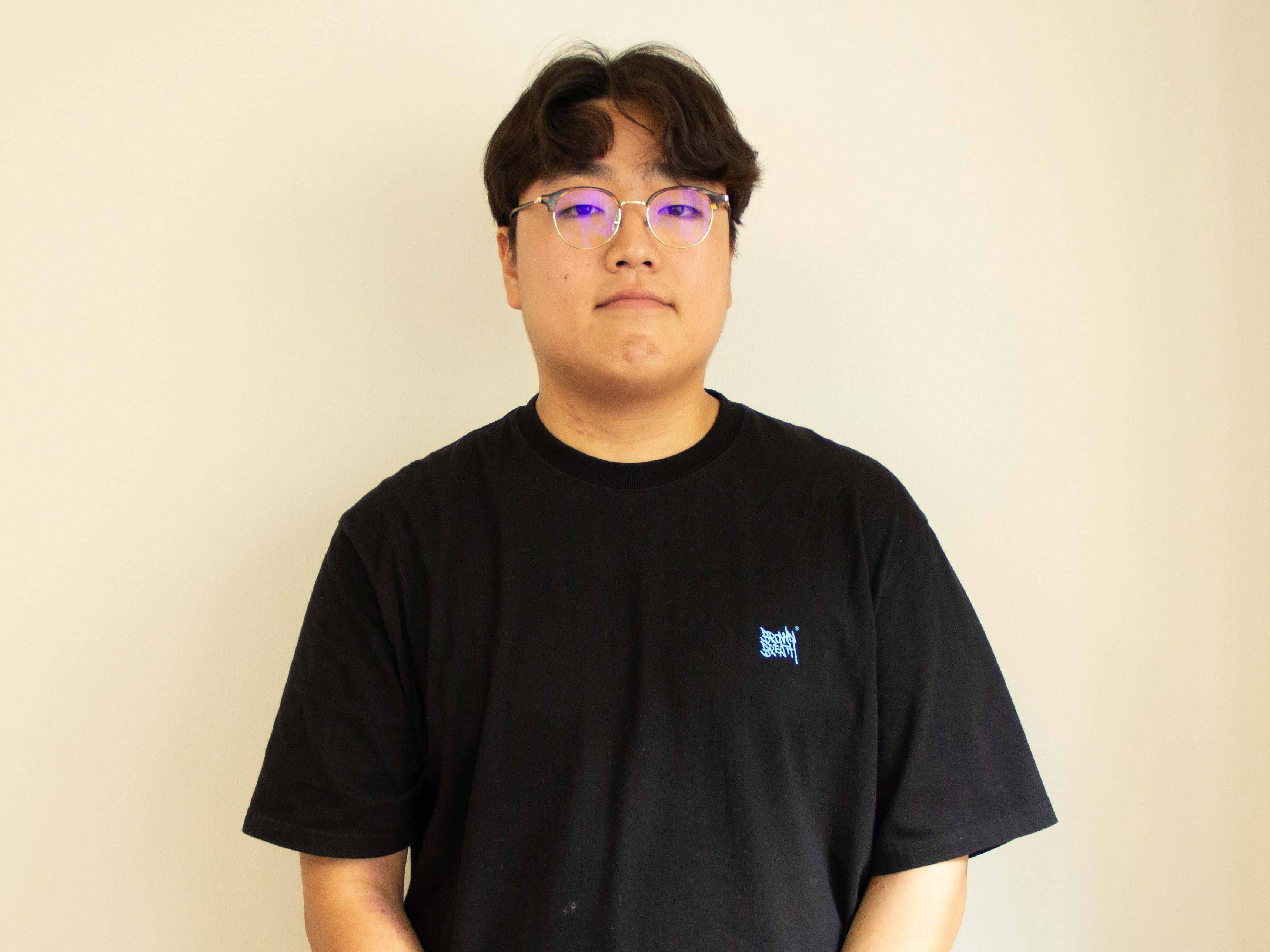 Given my interest in philosophy and psychology, my general tendency is to study psychology related to consciousness and emotion. However, to be more explicit about my research interest in the MAPR program, mind-wandering is my current interest. Since mind-wandering is a general phenomenon in human experience, I am interested in how mind-wandering relates to human cognition. Moreover, I plan to investigate two schools of thought on mind-wandering: the perception-decoupling hypothesis and the executive failure hypothesis. My academic or career goal is to be a researcher, whether in clinical neuroscience or cognitive neuroscience. Additionally, I want to be a person who is available to make a connection and open a dialogue with different disciplines to make interdisciplinary work possible. Thankfully, Dr. Graham will be my mentor during this two-year program. While under her passionate guidance and teaching, I hope to learn a lot of material and be confident enough to perform research at a high level. Besides my scholarly interest, I aim to improve my communication skills to become a great communicator for understanding psychology and the specificity of psychology. Finally, after graduation from MAPR, I hope to be accepted into the Ph.D. program to gain more knowledge and experience to become a mature scientist/researcher with expertise in psychology.
Mentor: Dr. Reiko Graham
Sahaj Kaur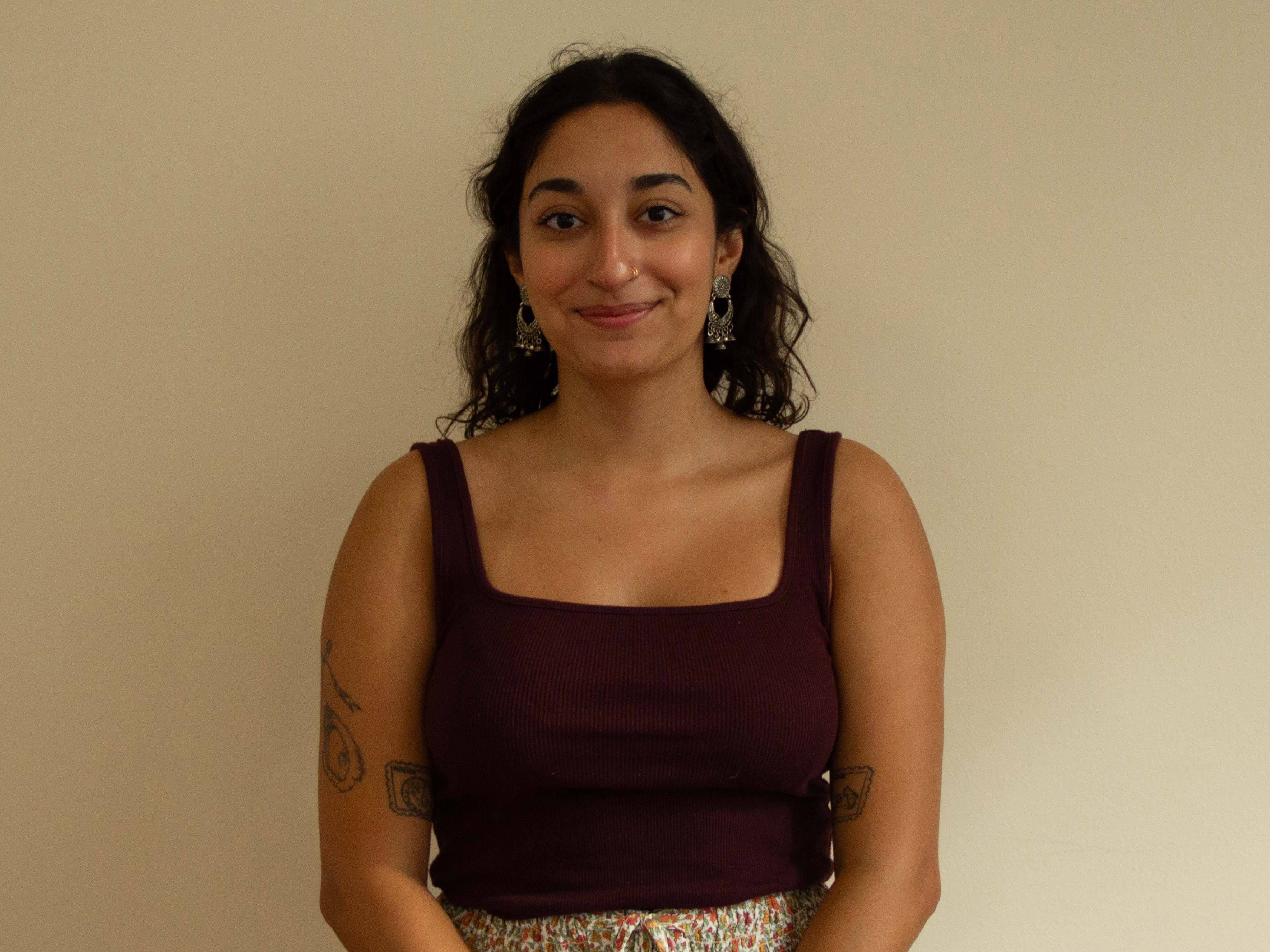 My research interests lie in the fields of Clinical, Developmental, and Cultural Psychology. Having grown up in a community that avoided any discussions of mental health, I find myself increasingly drawn to the subject. I am primarily interested in the behavioral norms of children across cultures. In my time at Texas State, I am looking forward to building upon existing research regarding children's prosocial lying norms. I am also very excited to be able to participate in studies that have a cross-cultural focus in order to further encourage diversity that reflects 'real world' experiences. Additionally, I am interested in the taboos regarding mental health that develop in various cultures. When working with kids, it is incredibly important to consider not only what they are learning, but also how and from whom they are forming their understanding of the world.
Upon my completion of this program, I plan to either pursue a Ph.D. in Clinical Psychology or jump straight into the field. I find that I am most passionate about helping children and adolescents navigate the world in a way that is not only manageable but beneficial to their lives. If we can begin to understand the fundamental concepts underlying cultural taboos, we can help the next generations be the best versions of themselves.
Mentor: Dr. Jennifer Clegg
Pardis Lahouti Fard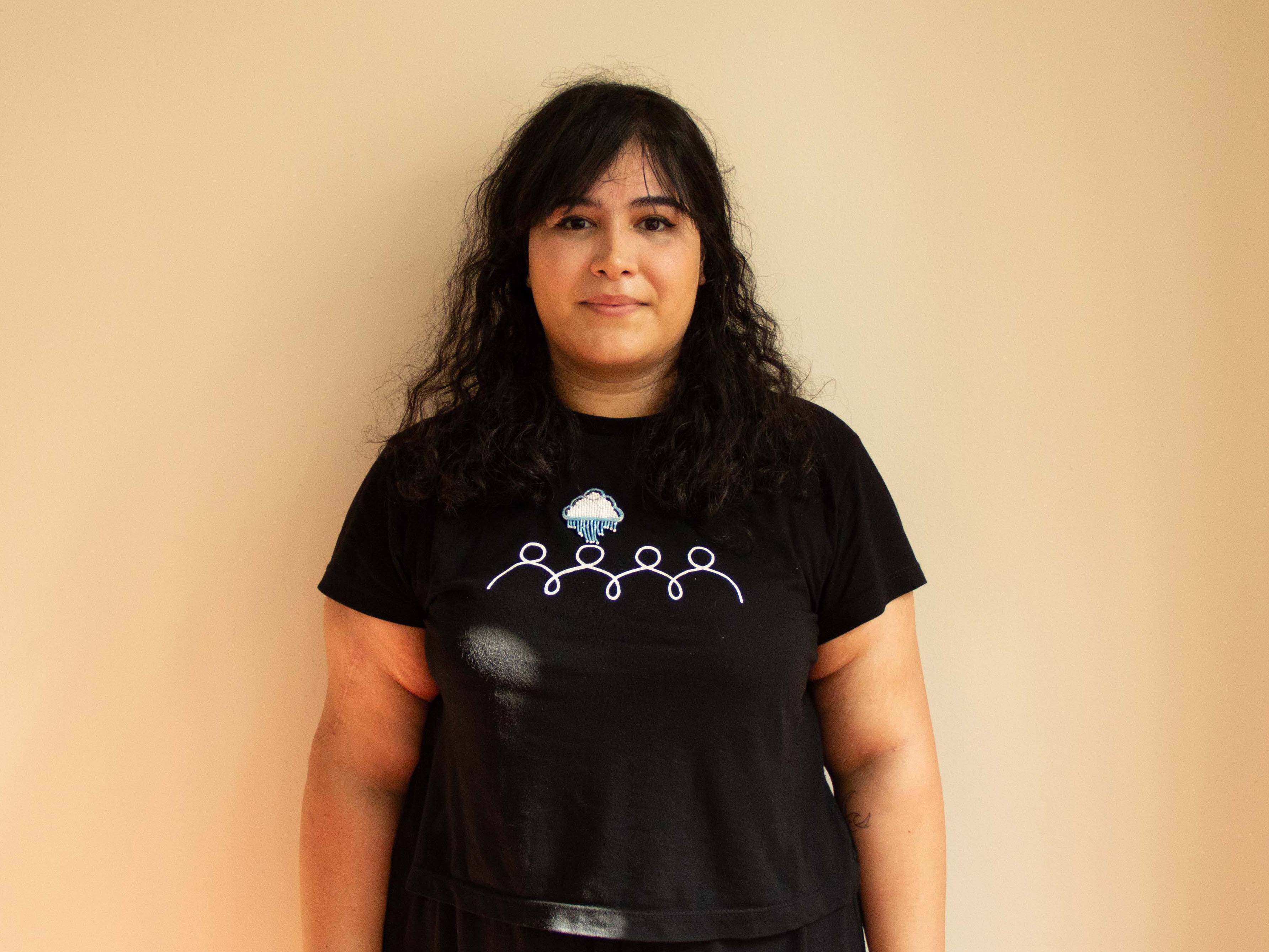 My research interests center around clinical psychology and human sexuality. I am passionate about delving into the intricate ways in which clinical disorders influence individuals' lives and their interpersonal relationships. Furthermore, I am keen on investigating the dynamics of sexual satisfaction among couples. My current research specifically concentrates on the influence of stress-induced depression on the quality of relationships and sexual experiences, with a focus on the role of perceived partner responsiveness. I aim to explore whether perceived partner responsiveness can serve as a moderating factor, potentially mitigating the impact of stress-induced depression on both sexual and relationship quality. In essence, this research strives to uncover the interplay between stress, depression, and the support of responsive partners in the context of human relationships. I hope to build on this research in my thesis.
In the future, I am planning to pursue a Ph.D. in clinical psychology, with the goal of working with individuals struggling with clinical disorders and mental health issues. I aim to offer evidence-based interventions and clinical care within hospital settings, ultimately improving the well-being of those in need. My research and clinical practice will be dedicated to enhancing the lives of individuals facing mental health challenges.
Mentor: Dr. Rhonda Balzarini

Evan Nares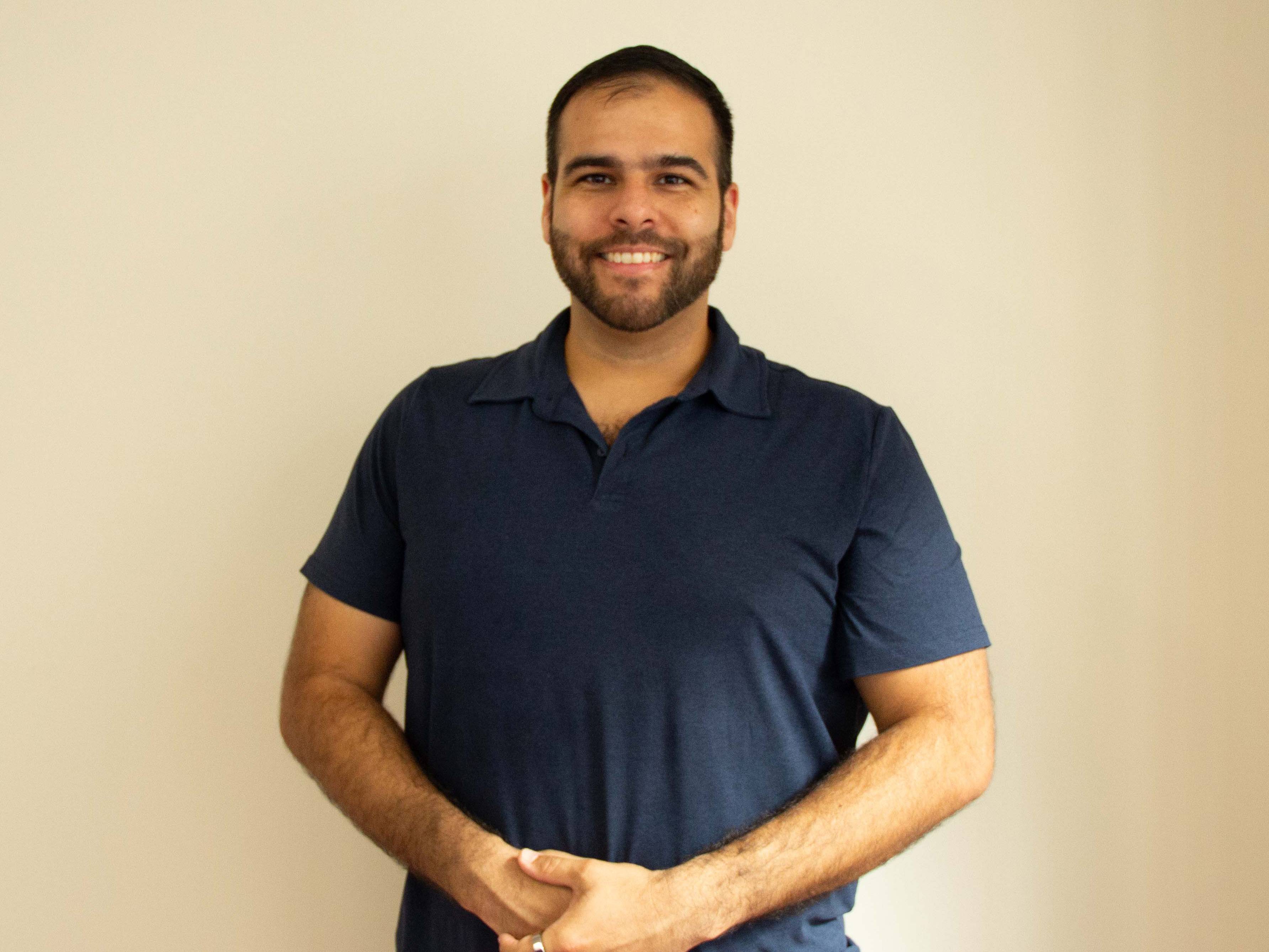 I earned my bachelor of science in psychology from Texas State University. I am continuing as a graduate student in Texas State University's Master of Arts in Psychological Research (MAPR) program. My goal is to earn a Ph.D in Clinical Psychology. I am also interested in cognitive psychology and neuropsychology. My current research focus is mental health and romantic/sexual relationships. For my thesis, I want to explore the effect of disclosure of depression status on dating initiation. In the future, I would like to expand this line of research to other psychological disorders. I believe this research is important because romantic/sexual relationships are a critical human experience, and this research would contribute to clinical treatment. I am also interested in researching the relationship between martial arts and mental health. As a practitioner of jiujitsu, I have heard several people say, "jiujitsu cured my depression," and it is such a common phrase that even some major jiujitsu organizations have made statements encouraging practitioners who feel this way to seek professional help. I am excited to study this subject because it has the potential to help a lot of clients and clinicians, and it is directly related to my career goals and personal interests. I am also interested in the psychology of bodily autonomy and surrogate decision-making. I have an ongoing study (so I will avoid the details) examining the influence that belief in bodily autonomy (broadly speaking) has on surrogate decision-making and have had some interesting findings. This line of research is important because it suggests how recent changes in the US's culture conflict with existing norms and reshape them.
Mentor: Dr. Rhonda Balzarini
Julia Penn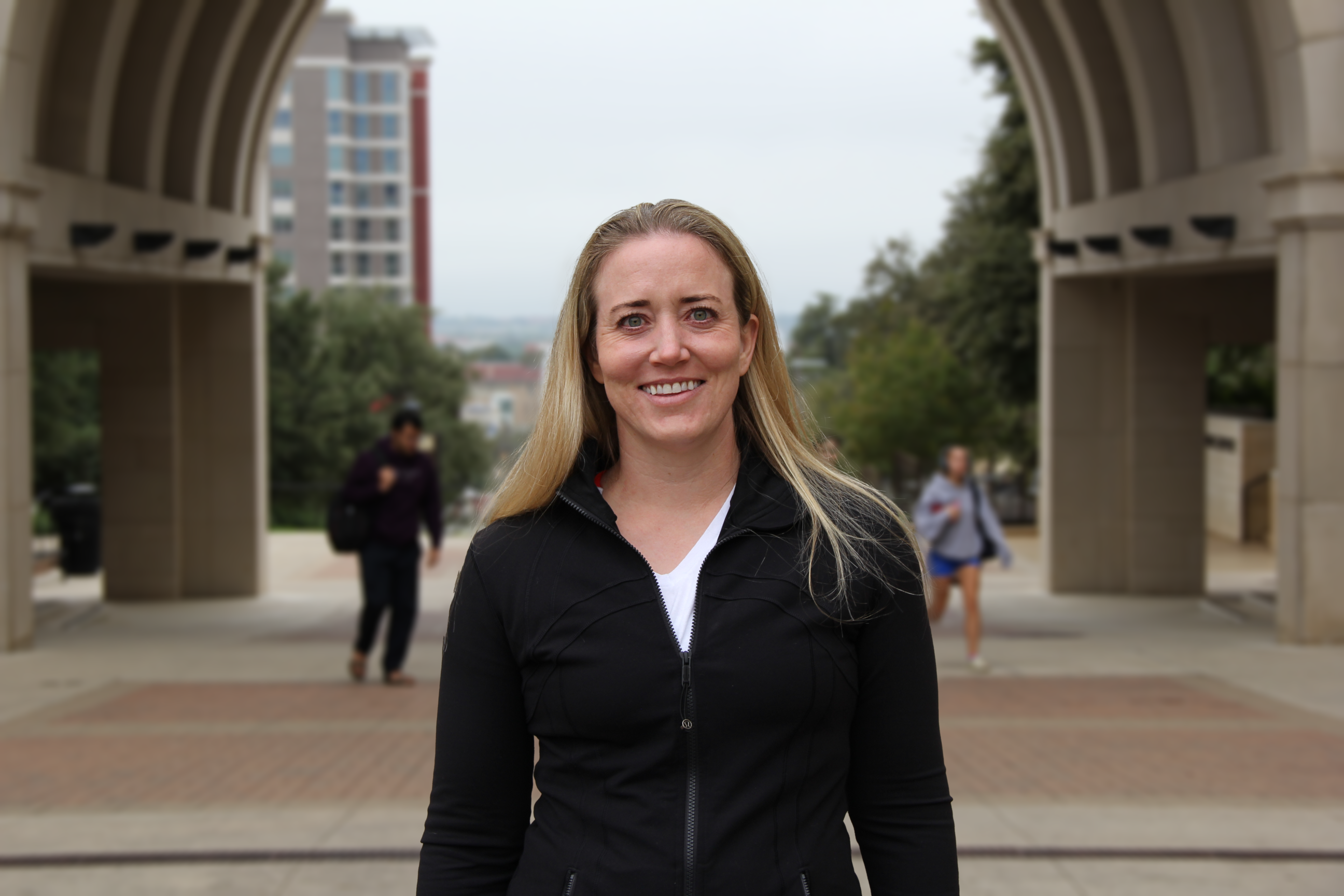 My research interests are focused on the etiology, phenomenology, and treatment of borderline personality disorder. I also am interested in suicidality and suicidal behaviors. Dr. Megan Rogers is my mentor, and with her guidance, I am currently writing my master's thesis focused on how impulsive, risky behaviors often associated with BPD factor load onto established subtypes of the disorder. I am also working in her lab, PRISM, on various studies regarding suicide. After graduation from the MAPR program, I hope to work as a project manager or lab manager at a psychology lab at a major research university.
Mentor: Dr. Megan Rogers
David Reyna Guerrero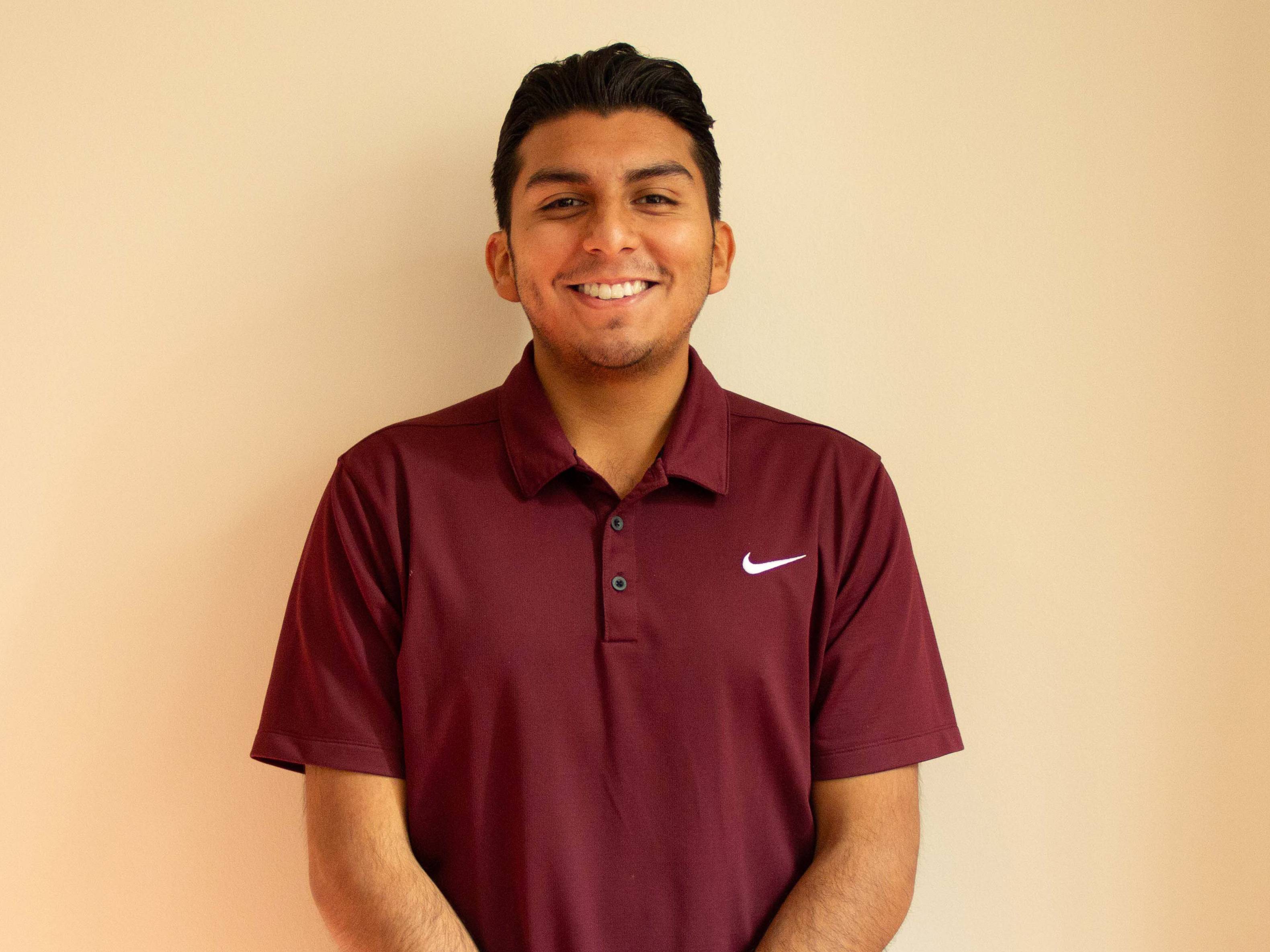 My general research interests fall within the combination of clinical, health, social, and cultural psychology, primarily in understanding sociocultural contexts of risk and resilience, family and cultural processes, and adolescent and young adult development. Furthermore, my interests extend focus to providing positive mental health, research, and intervention to combat stigma and discrimination throughout minority and underrepresented groups that are disproportionately affected by health disparities.
I am fortunate to be a research assistant for Dr. Crystal Oberle in the Inclusion, Diversity, Equity, and Awareness (IDEA) Lab that explores how culture and diverse social identities influence behavior, cognition, health, and well-being in the Department of Psychology at Texas State University.
Overall, I aspire to be an advocate and an example of diversity in psychology to fight against discrimination and stigma across all groups of people, particularly in the Hispanic/Latino and children/youth populations. Furthermore, I aim to create an equitable systemic change so everyone can obtain effective and efficient mental health access and understanding through research and positive mental health.
I plan on pursuing a Ph.D. in Clinical Psychology and continuing my academic and professional journey as a researcher and professor while also involving myself in clinical and policy work.
Mentor: Dr. Crystal Oberle
Madison Risner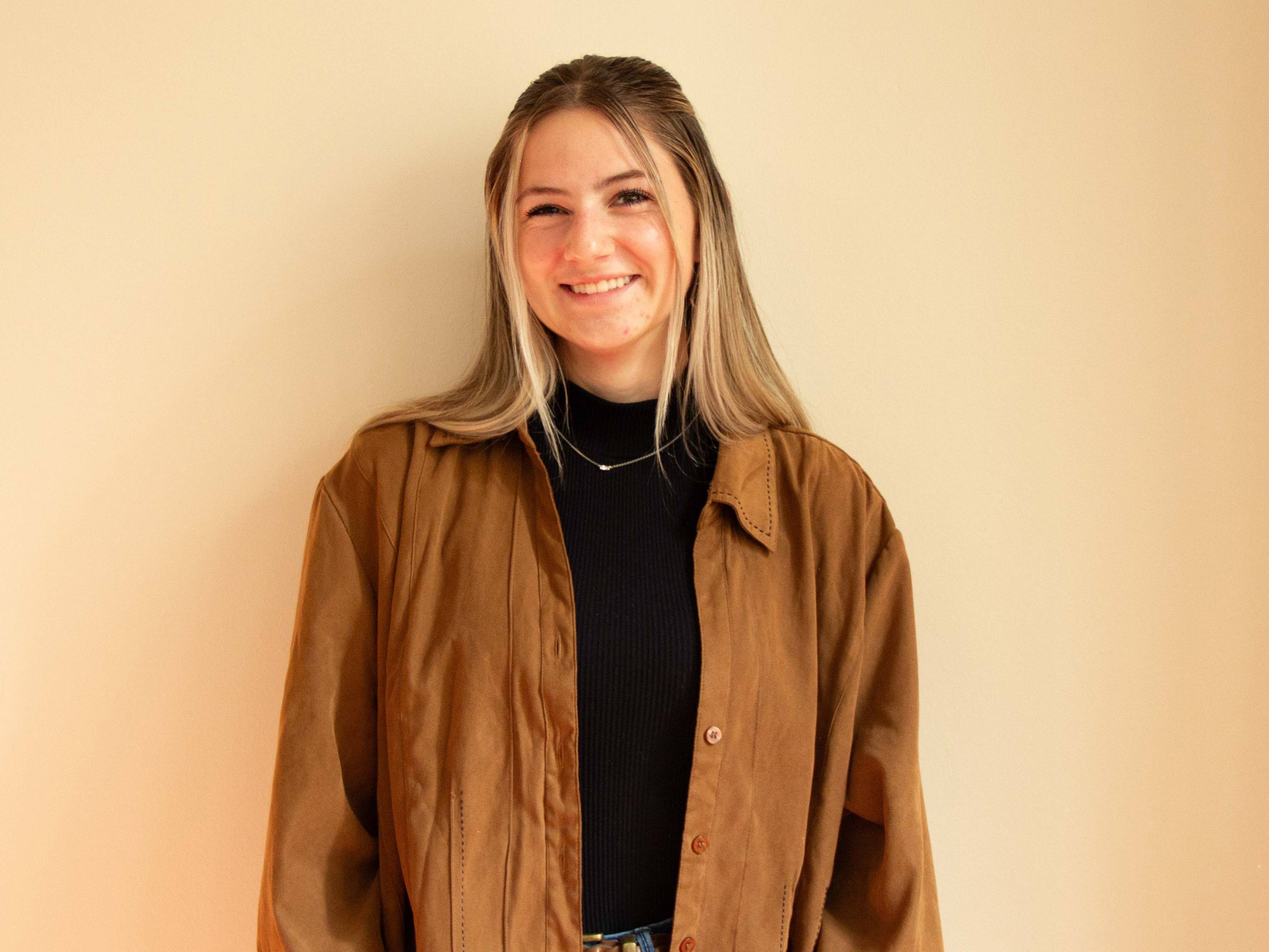 My research interests generally stem from a fascination with clinical psychology. More specifically, I am interested in early adverse childhood experiences (ACEs) and the potential they have on development. I am intrigued by the adaptive nature of neurobiological processes in response to trauma, and am curious to examine the diverse manifestations of ACEs within adulthood. Though there are a multitude of ways in which ACEs can affect adults, my current work (thesis) is focused on the concept of perceived burdensomeness and the mediating role it plays in the relationship between early childhood trauma and suicidal ideation. In the future, I plan to continue exploring the behavior, cognitive functioning, and neurophysiological aspects associated with ACEs.
Following my Master's degree, I plan to pursue a PhD. In clinical psychology to continue developing and expanding on these interests. Beyond a PhD, I hope to work with adults in a clinical setting while simultaneously contributing to the world of research.
Mentor: Dr. Reiko Graham
Liliana Rojo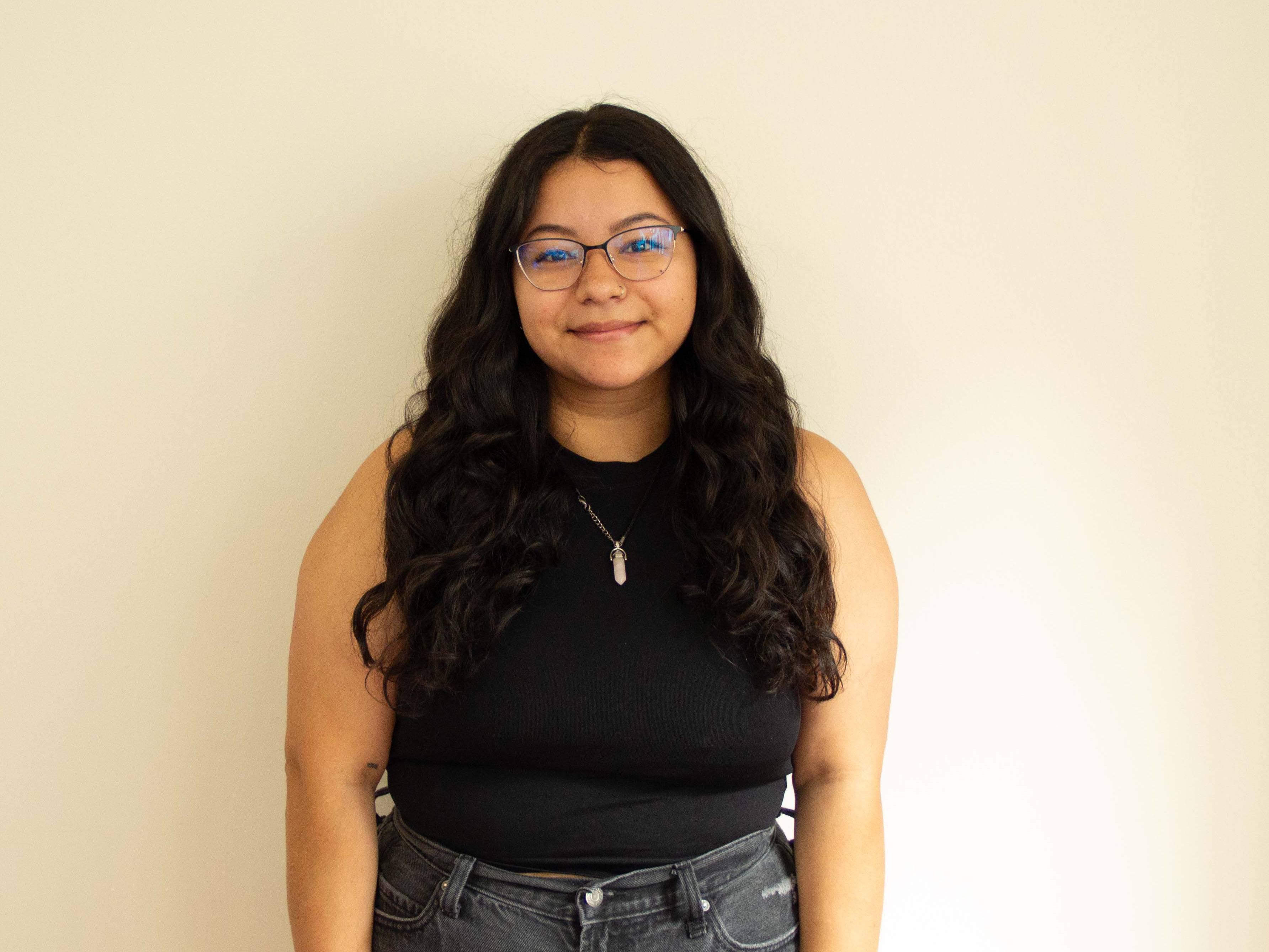 Generally, I am interested in clinical, social, cultural, and abnormal psychology. I want to commit my immediate research to making a positive impact on the well-being of individuals facing unique challenges. I have great curiosity about the relationship between mental health, with a particular focus on anxiety, and cultural factors. In addition, I have been cognizant of how the COVID-19 pandemic revealed the significant mental health concerns people faced in response to the global crisis, effects that we are just now beginning to understand and appreciate. This curiosity evolved into what I hope to address in my thesis: the pressing concerns of mental health in the context of the COVID-19 pandemic and its effect on Latinx adolescents. I specify my interest here because the Latinx community is a group that is under-researched and has faced disproportionate challenges throughout the pandemic. Because of this, the Latinx demographic is therefore vulnerable to extenuating stress, worry, and anxiety. I find it imperative to expand on existing literature pertaining to the intricate relationship between these prominent areas of interest. Ultimately I would like to help find ways to alleviate and prevent ailing mental health with further understanding of this intersection. Upon completion of my master's degree here at Texas State, I intend to earn a PhD in Clinical Psychology where I plan to continue my research on anxiety and under-researched populations.
Mentor: Dr. Katherine Warnell
Jordan Ross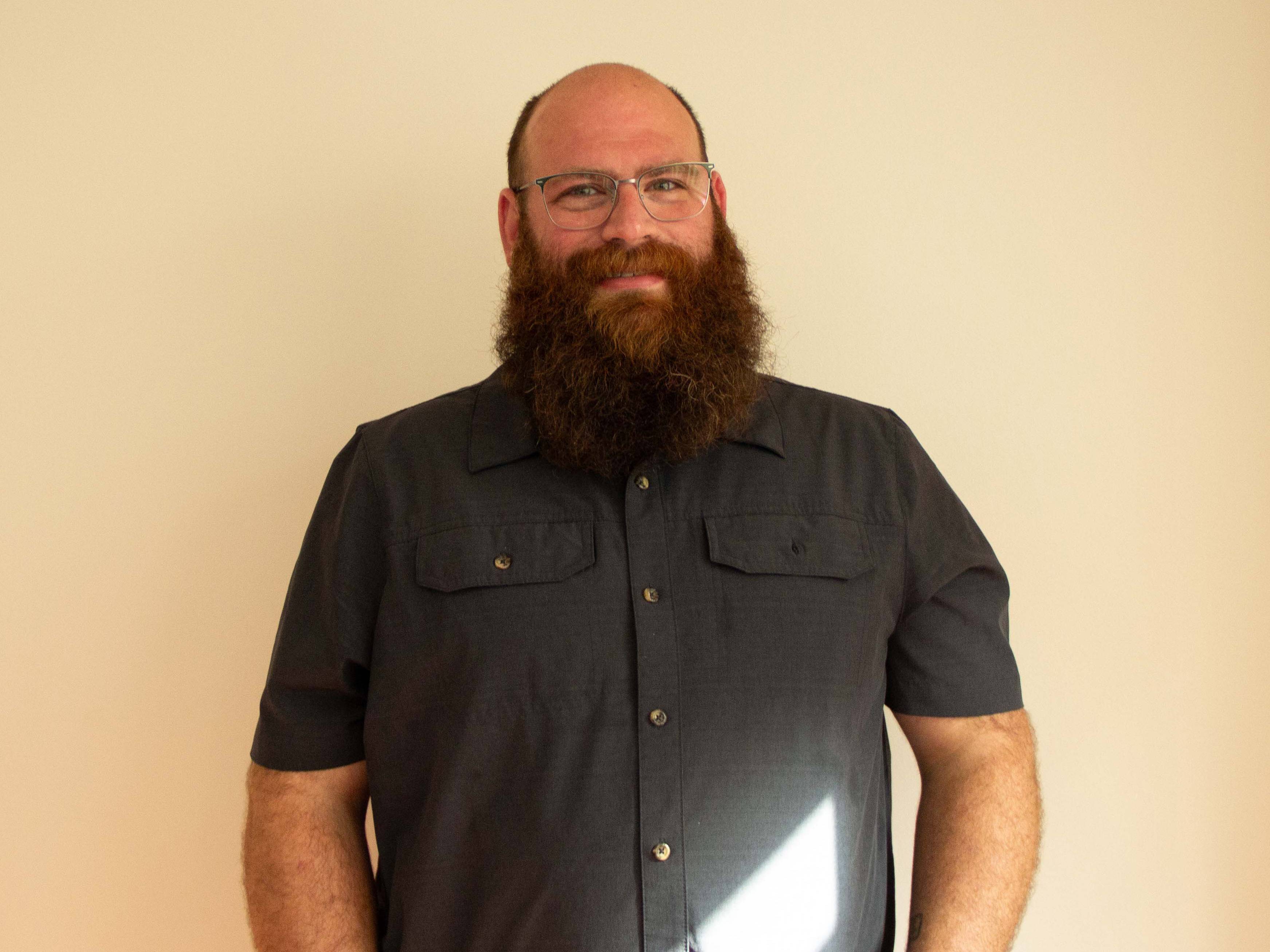 "Some of the best healers are wounded themselves." This statement has stayed with me over the years and serves as a marker for the beginning of my own journey into becoming a psychologist. I became consumed with a multitude of topics in and around psychology, neurology, and the reemergence of psychedelic-assisted therapies. It was after this self-directed research, I knew I wanted to help others as I had been helped. My fascination with psychology has led me to contemplate topics such as consciousness and the human condition. My primary research interests are in furthering our understanding of depressive disorders and PTSD and finding the most effective treatments for these conditions. My exploration of these topics has drawn me to areas such as Clinical, Cognitive, and Neuropsychology to try and find answers. My current research in the MAPR program focuses on cognitive psychology, specifically, researching the development of automaticity and how it might be applied to making improvements to traditional Cognitive Behavioral Therapy (CBT). Following my completion of the MAPR program, I will be pursuing a PhD in Clinical Psychology. In the future, I would like to split my time between clinical practice and research. My ultimate goal is to utilize psychedelic-assisted therapies, EMDR, CBT and other interventions to help people live happier, healthier, and more fulfilling lives on the other side of trauma and depression.
Mentor: Dr. Joe Etherton
Xander Shannon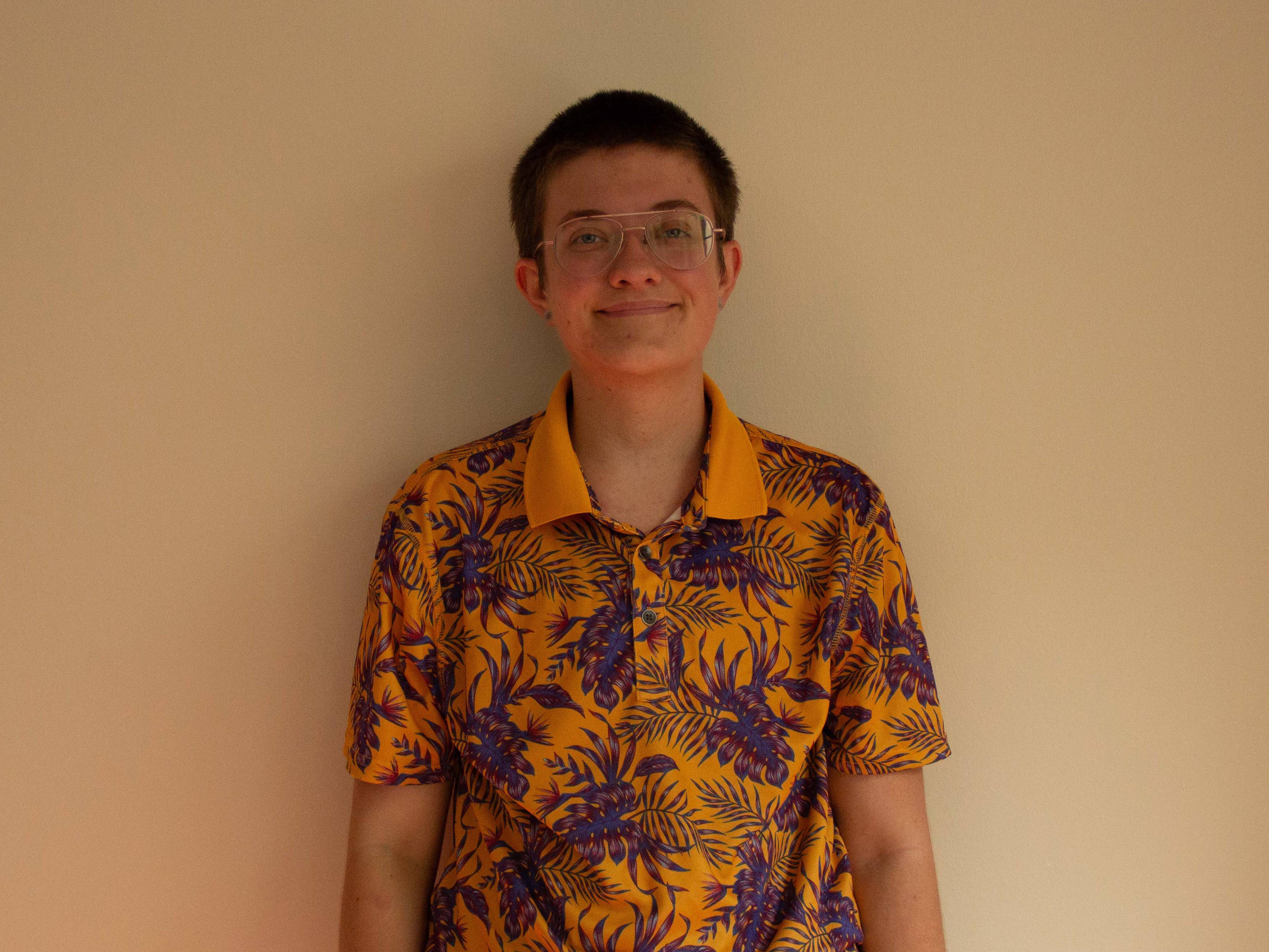 My primary research interests are within developmental and social psychology, which I discovered while working in the Social Cognition Across Development lab as an undergraduate student at Texas State. Within these fields, I am primarily interested in autism and autistic masking. In my thesis, I hope to look at the effect of autistic traits and diagnosis, or lack of diagnosis, on how people perceive their own social cognition. My long term goal after completing the psychological research program is to get a PhD in research psychology and continue the work I will be starting in my thesis for this program. In my future research after I get a PhD, I especially want to work on more research into the effects of autistic masking, which is an under researched phenomenon currently. I would like to eventually look into the different ways autistic people tend to mask, and which of those ways causes the highest risk for future burnout and skill regression.
Mentor: Dr. Katherine Warnell
Megan Shepard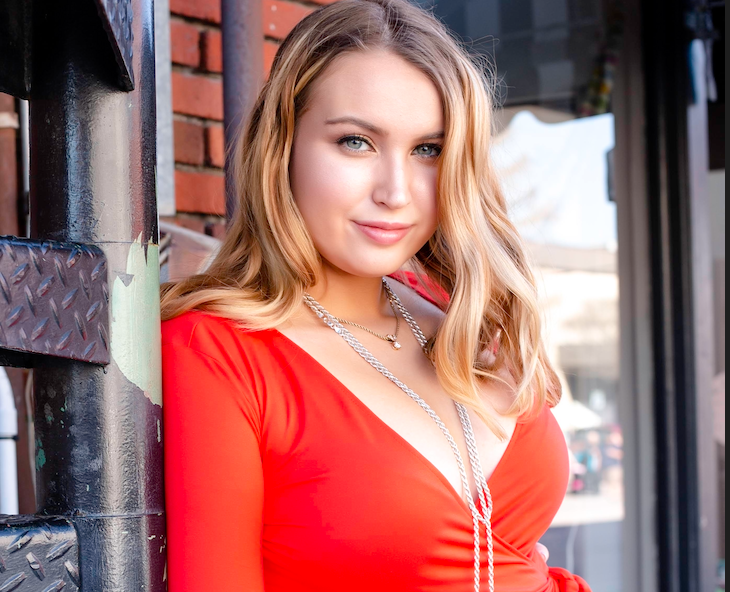 My principal research interests lie within the domain of memory and cognition. Specifically, I am focused on the impact of music on memory and how it can improve memory performance. My interest in this field stems from my musical background, experiences with Alzheimer's disease in my family, and working with individuals with intellectual or developmental disabilities. In all these areas, I have observed the positive effects of music and its ability to create connections and break down barriers, particularly regarding learning and memory. My ultimate goal is to explore these potential benefits further so that they can be honed and improved for those who may benefit from them.
I chose to further my academic career at Texas State to continue the music and memory studies I have been leading in the Memory and Cognition Lab under the guidance of my mentor, Dr. Rebecca Deason. My goals for this program include expanding upon previous research on music's impact on source memory and memorial confidence, continuing ERP studies on music's effect on associative memories, and investigating the effects of music on working memory. After completing my master's degree, I plan to pursue a Ph.D. to continue contributing to this field and help create positive impacts on society.
Mentor: Dr. Rebecca Deason
Tasnia Akter Shiva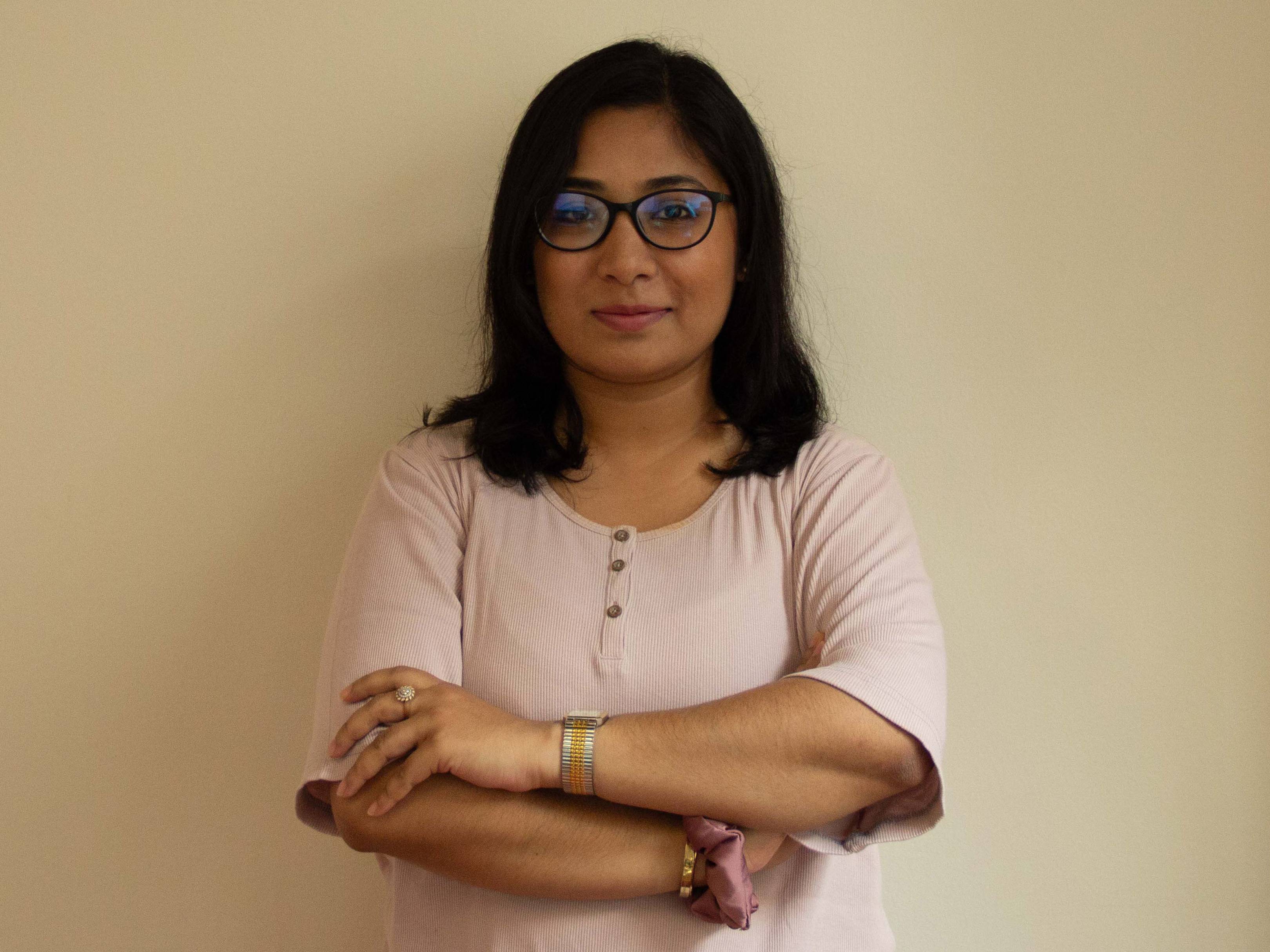 As a dedicated master's student at Texas State University, my research interests encompass a rich multidisciplinary landscape, with a primary focus on the fields of Clinical psychology, health psychology and cross-cultural studies. My passion lies in exploring the intricate interplay between mental health, physical well-being and cultural diversity. Before enrolling in the MAPR program, I used to work as clinical psychologist and was closely associated within the well-being of people with several physiological difficulties. I believe, this exposure greatly stimulates my interest on how people's cognitions and perceptions affect their overall mental well-being. Through my research, I aim to bridge gaps in knowledge and promote holistic approaches to mental health and well-being that are inclusive of diverse cultural perspective. Right now, I am working with Dr. Crystal Oberle as a mentee on my thesis. I am dedicated to advancing the knowledge that positively nourish my research skills and develop me as competitive one in the field of psychology. After completing my MA on Psychological Research my future goal is to pursue a Ph.D. in clinical psychology or health psychology related area and become an educator in academia as well as practicing as a license psychologist in my home country to ensure the well-being of my community.
Mentor: Dr. Crystal Oberle
Chris Soens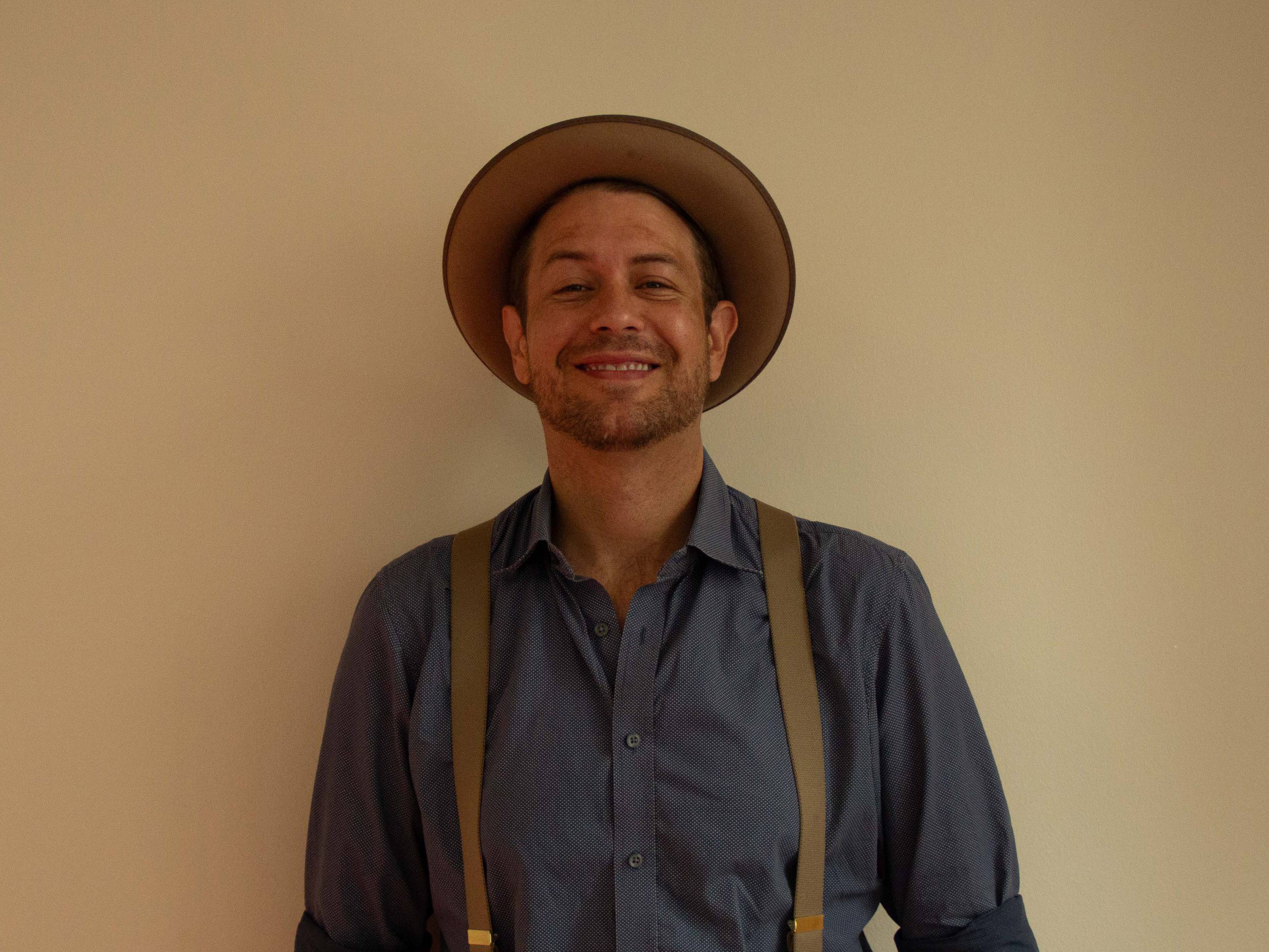 I am Chris Soens, currently enrolled in the Master of Arts in Psychological Research program at Texas State University. Guided by Dr. Kristen Tooley, an esteemed psycholinguist, I am deeply engrossed in the intricate world of psycholinguistics. Alongside this, my curiosity extends to the realms of clinical and neurocognitive psychology.
Within psycholinguistics, my interests span a wide spectrum, encompassing syntax, semantics, language acquisition, and processing speed. Simultaneously, I recognize the invaluable contributions of clinical psychology, offering innovative approaches to mental health treatment and intervention.
In my academic pursuits, specializing in psycholinguistics is a priority. Another compelling option is a Ph.D. in Clinical Psychology. To further these goals, I aim to gain extensive hands-on experience with diverse assessment tools in both fields. This includes becoming proficient in diagnostic interviews and psychological tests, especially within Clinical Psychology. Additionally, I aspire to attain practical expertise in utilizing eye-tracking technology for investigating language processing in Psycholinguistics. This exposure and experience will empower me to conduct comprehensive and insightful research.
Looking ahead, my academic destinations after graduation are set on a Ph.D. in either Cognitive or Clinical Psychology, with institutions like UT, CU, CSU, or UNM on my radar. I need to research these options more.
Regarding my career aspirations, becoming a Clinical Psycholinguist is my dream job. I hold a deep interest in research within Psycholinguistics. While the extensive time commitment in Clinical Psychology gives me pause, it remains an appealing option. I see a hierarchy of career paths, with Clinical Psycholinguistics standing at the pinnacle, but many careers could sway and fulfill me. Here is a list: University Professor/Researcher, Research Scientist, Experimental Psychologist, Human Factors Specialist, Cognitive Consultant, User Experience (UX) Researcher, Research in Psychedelics and Forensic Psychologist.
Mentor: Dr. Kristen Tooley
Olivia Teasdale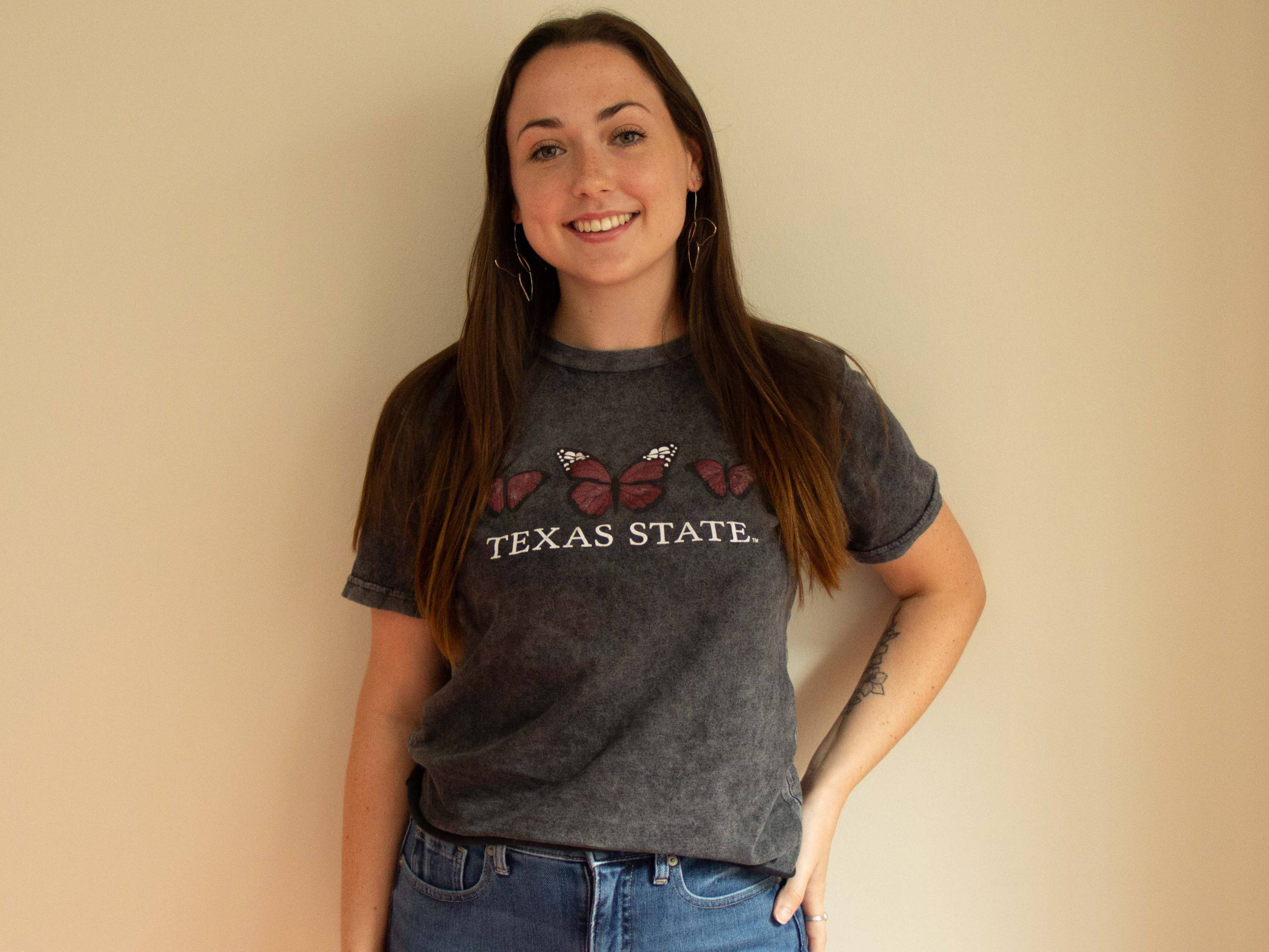 My research interests revolve around Clinical and Forensic Psychology. Specifically, I am interested in investigating suicide, substance use, and psychopathology. Within these areas, I am especially interested in how substance use and mental health may facilitate suicidal thoughts and subsequent suicidal behaviors. My thesis will be using ecological momentary assessments – a form of real-time data collection – to assess alcohol use on suicidal thoughts in a low-risk, college student sample. While previous work has focused on ways alcohol and suicidal may fluctuate overtime independently, this work will expand on the complex relationship between alcohol and suicide in an individual's natural environment. Additionally, I am particularly interested in investigating mental health challenges, substance use disorders, and suicide risk as they relate to the experiences of justice-involved individuals or individuals experiencing incarceration. Following the completion of my Masters, I plan to pursue a PhD in Clinical Psychology with an emphasis on Forensic Psychology or enter the work force in clinical or healthcare research. Ultimately, I aim to pursue novel research directions to unearth connections of suicidality, mental health, and substance use disorders as they may relate to predictive ability for criminal behavior.
Mentor: Dr. Megan Rogers
Brandon Thint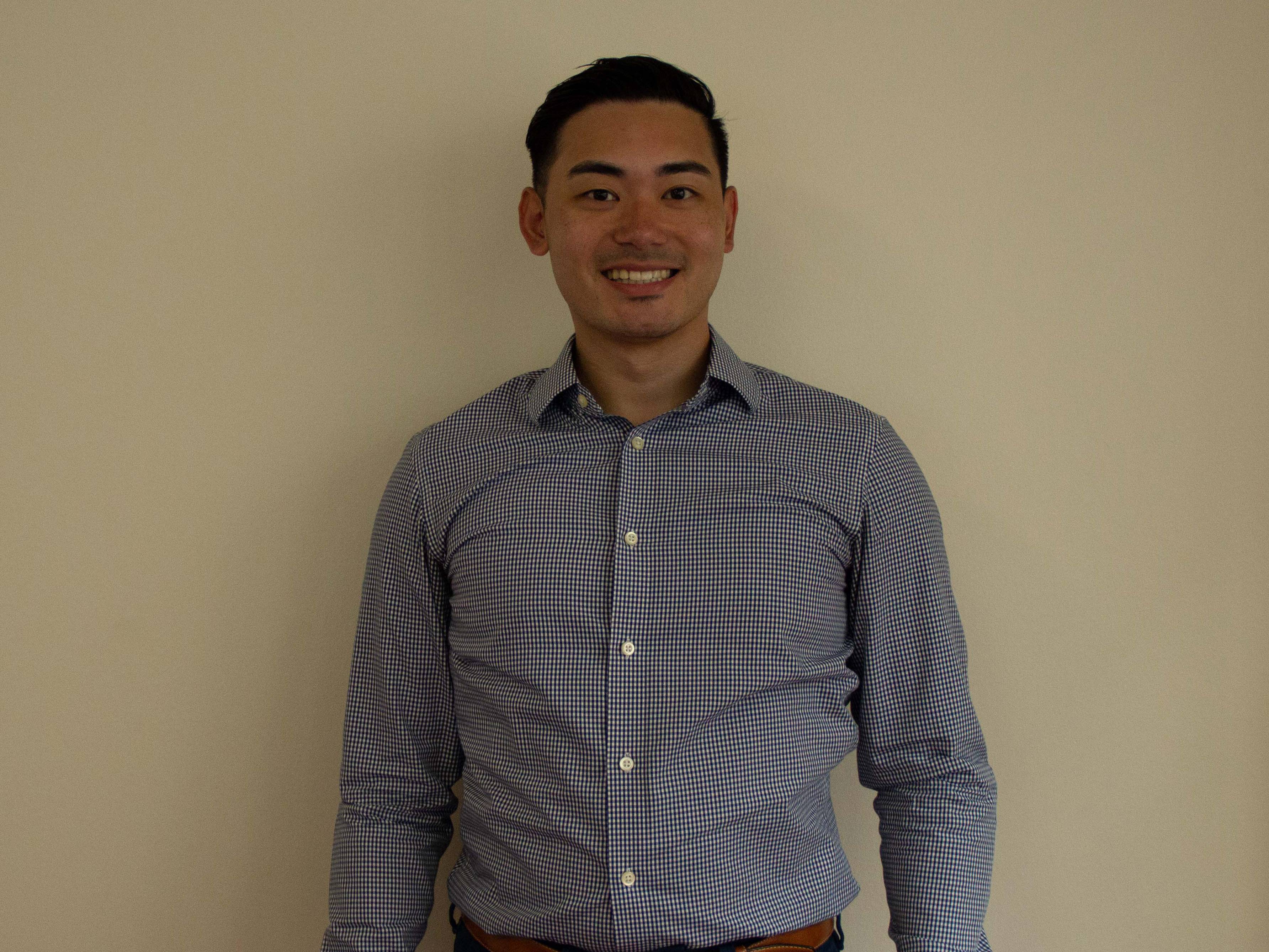 My mentor is Dr. Krista J Howard, who specializes in Health Psychology and Biostatistics with previous work on social media research, the effects of COVID-19 pandemic on mental health, and occupational health. I am currently working with her on a paper to examine the relationship between empathic concern and political outcomes using data collected through Facebook.
I believe this experience is groundwork for my future interests in industry working with big datasets and population data. I have expressed interest in social media research, namely looking at political radicalization or the effects of clickbait on personality and empathy. During my independent study next year, I plan to work on a data analytics certificate while learning more in-depth statistical curriculum in class. Additionally, we are also weighing the ideas of taking out-of-department classes to learn programs like GIS for implementations like epidemiology.
I do not have a specific set of career goals or dream position for when I am done with my degree, but I would be very interested in working with data science and statistics on population or human subjects. Ideally, I mainly wish to be equipped with a varied skillset applicable to a variety of fields and positions. In addition, I hope experience working in psych research environments will give me sufficient background for positions in research institutions as well.
Mentor: Dr. Krista Howard
Justin Tran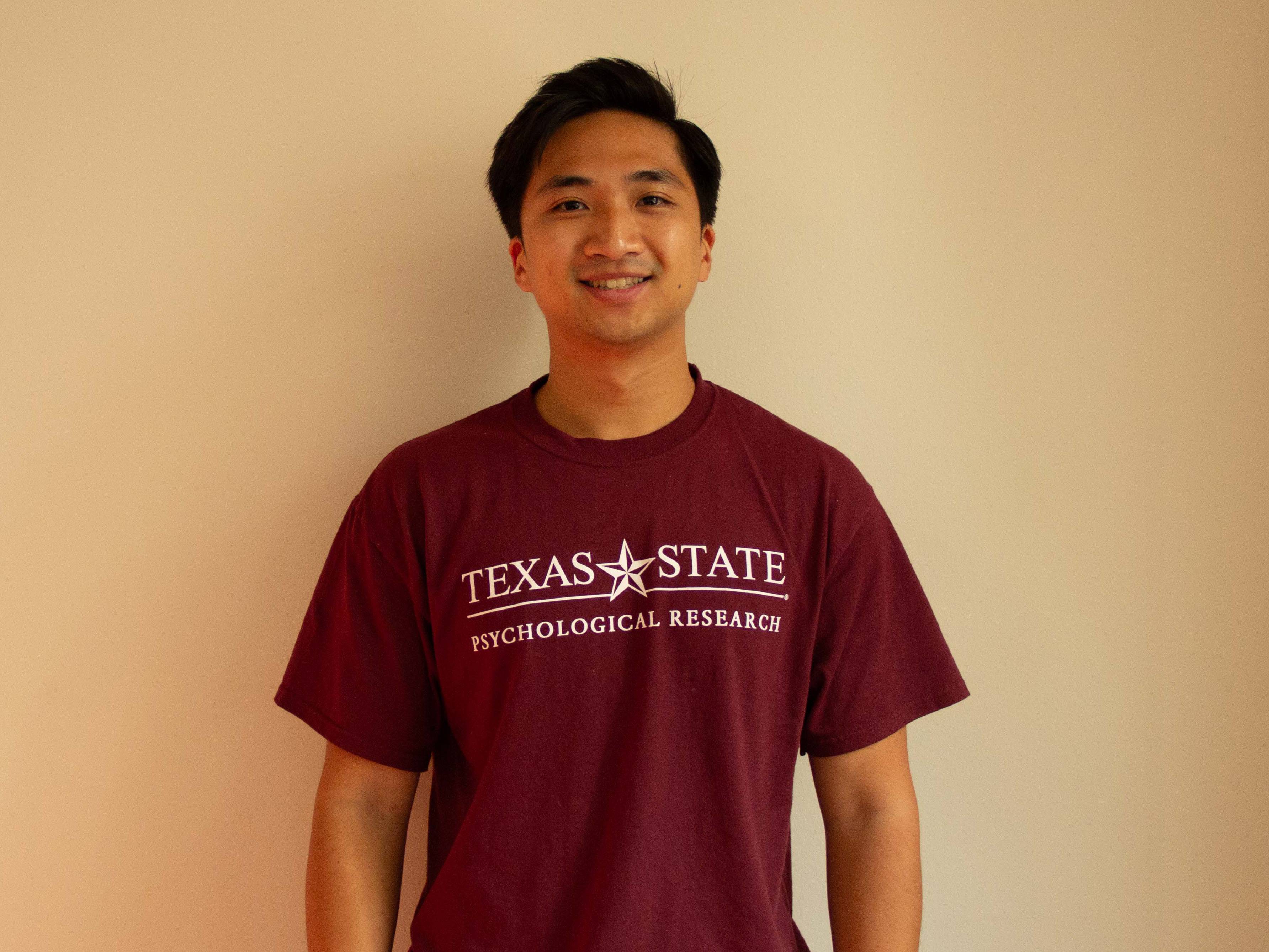 My research interests involve social, cognitive, health and developmental psychology. My overall goal is simply to help individuals achieve fulfillment by contributing to innovative and translational research. One answer that I have been focusing on is harnessing the capabilities of unprecedented tools such as artificial intelligence, virtual reality, and augmented reality to better individual well-being. The potential consequences can be grave, so I hope to gain a better understanding of the complex relationship between man and machine to prepare for its inevitable use by the public. Some situations I am interested in that arise from these new technologies are altering perceptions of reality and self, social deception with deep-fake technology, and how learning and development is affected by the reliance of machine learning AI. My thesis will be a study on whether talking with conversational AI over a week can evoke relief on variables related to suicide. I am interested in the implications of someone being vulnerable with AI and the motivations of someone voluntarily choosing to talk with conversational AI rather than another person. In the future, I would like to pursue a PhD in Clinical Psychology to build a better understanding of newer technologies in relation to the treatment and prevention of depression, anxiety, and suicide.
Mentor: Dr. Randall Osborne
Marden Umanzor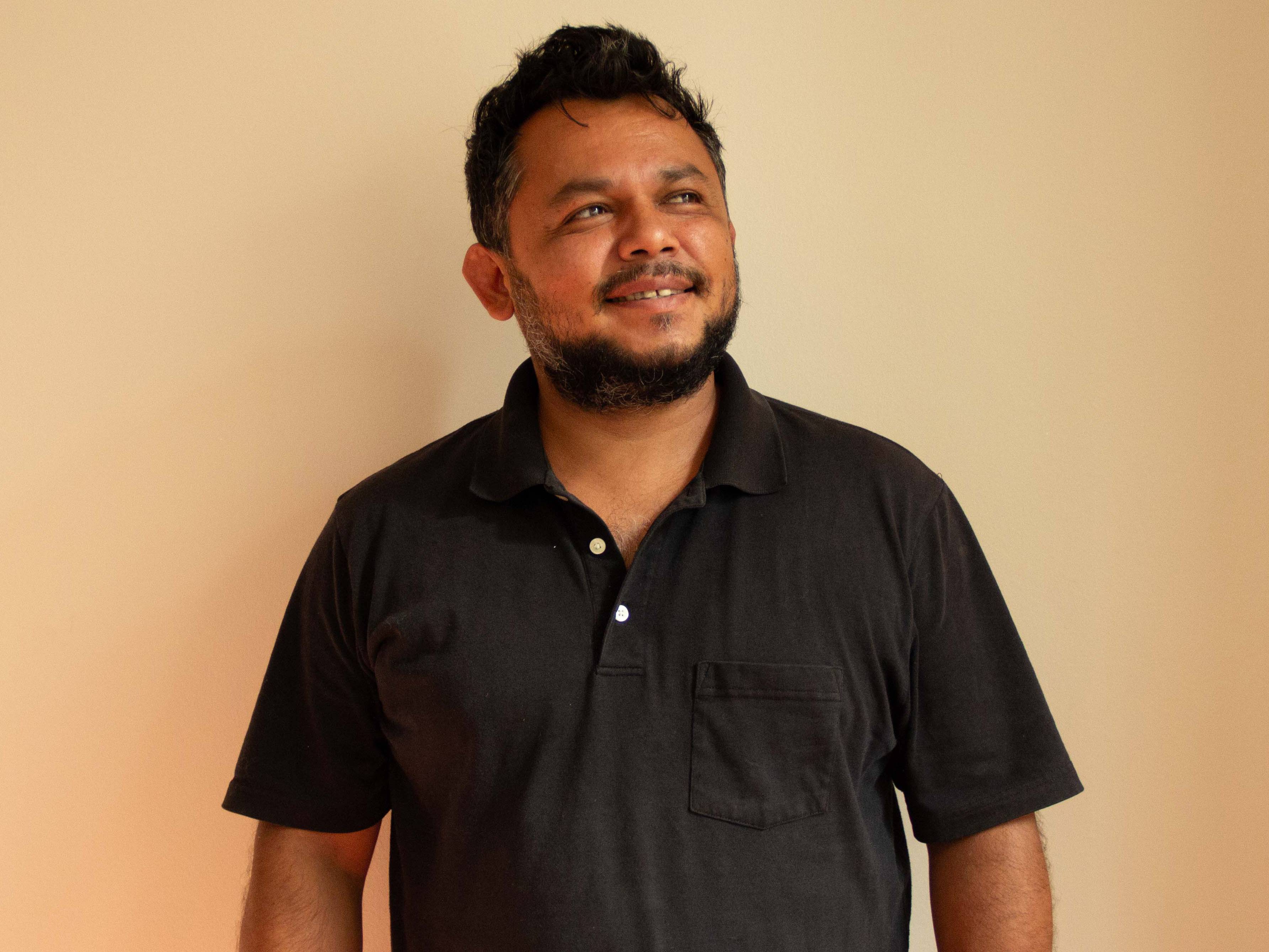 I was a math major and was struggling in it, but I was too afraid to change majors and do what I was actually interested in—psychology. After much thought, I decided to leave math behind and concentrate on social psychology, one of my personal favorites. My interest in social psychology stems from my interest in human behavior within a social construct. For my thesis, I would like to research to what extent news media outlets—liberal and conservative, shape or influence attitudes regarding undocumented immigrants. My goal is to obtain a Ph.D. in social psychology; conduct research and teach.
Mentor: Dr. Crystal Oberle
Cassidy Watkins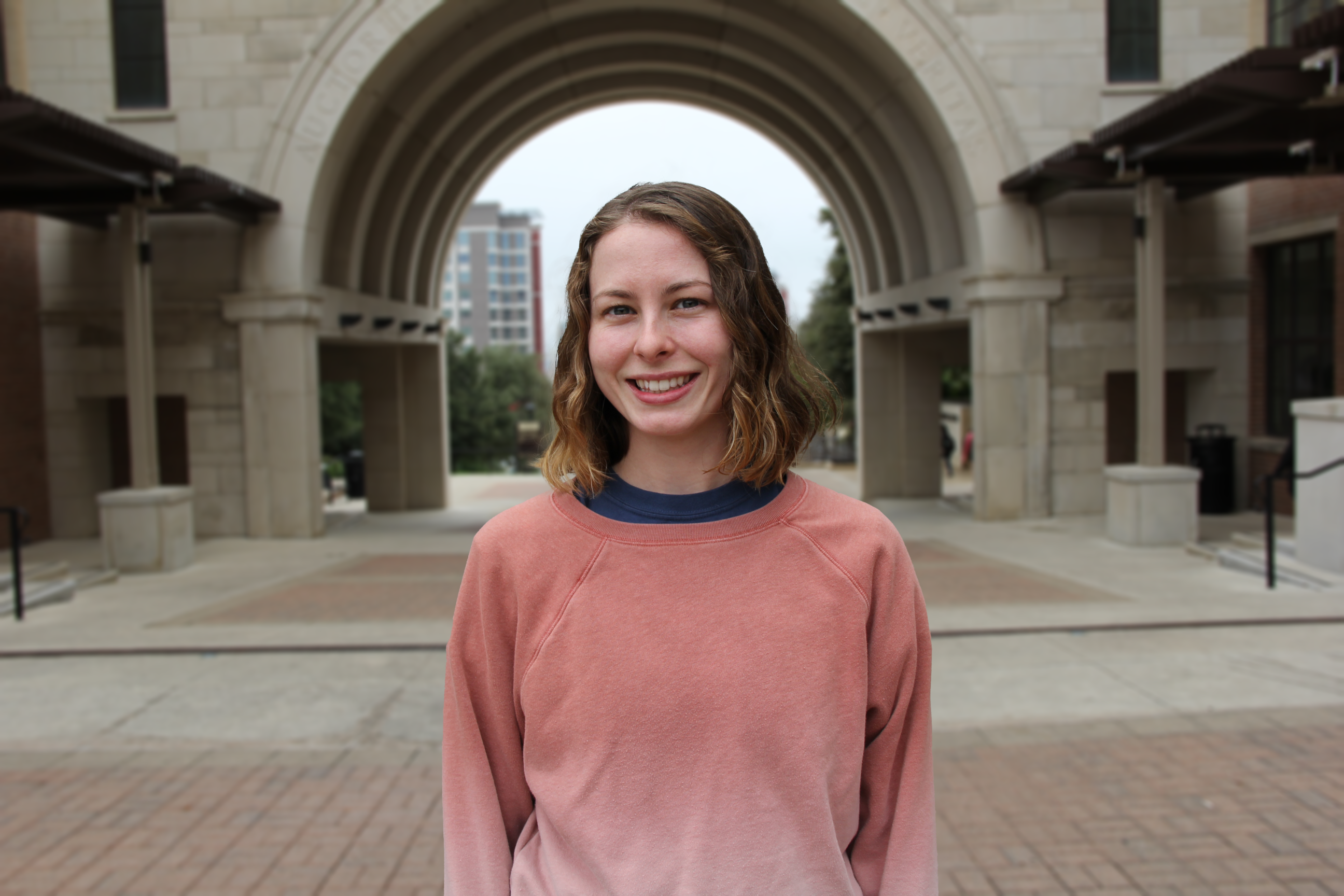 My research interests are in social, cognitive, and developmental psychology. Currently, I am involved in research that relates to these fields, and dives deeper into the topics of prosocial lying, the implicit biases of children regarding languages spoken by others, and theory of mind in neurotypical and neurodivergent individuals. Specifically, I am interested in how social cognitive skills develop in individuals with autism spectrum disorder compared to neurotypical individuals. This research is imperative to understanding and appreciating the unique traits of individuals with autism. As a MAPR student, my goal is to gain skills in statistical analyses and research design. I hope to apply what I learn in this program to a career contributing to psychological discoveries and improving treatments for individuals with ASD.
Mentor: Dr. Katherine Warnell